HBO's Hung premiere goes nicely with True Blood
07/01/09 01:00 AM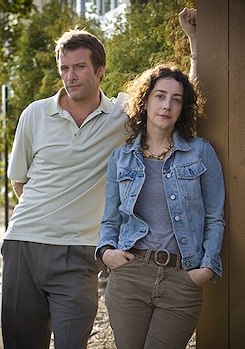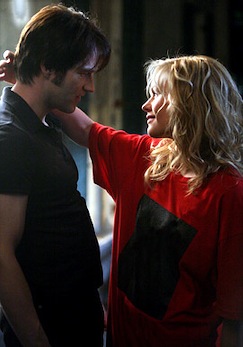 Hung and True Blood loomed quite large for HBO Sunday.
By ED BARK
HBO's Sunday night picture brightened further Sunday when the premiere of its new comedy/drama
Hung
drew 2.8 million viewers nationally after the preceding
True Blood
sucked in 3.7 million for Season 2's second episode.
The numbers for
Hung
were the best for an HBO series debut since
John From Cincinnati
, which had the advantage of launching after the June 2007 finale of
The Sopranos
. But
JFC
was canceled after just one season when ratings plummeted.
Sunday's same night repeats of
True Blood
and
Hung
respectively drew 1.4 million and 900,000 viewers, swelling their totals to 5.1 million and 3.7 million. In the premium pay universe, those are sizable returns.
HBO will air a pair of
True Blood
reruns this Sunday in deference to the Fourth of July weekend. On July 12th,
Entourage
will return for a 12-episode 6th season, airing at 9:30 p.m. central following new episodes of
True Blood
(8 p.m.) and
Hung
(9 p.m.).