Big Ben ticks off a slew of NBC gambits
16/07/07 22:52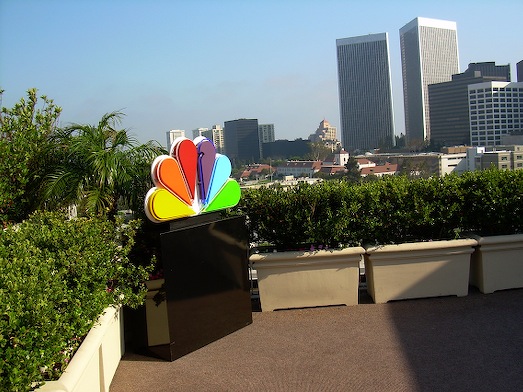 View from the top -- but NBC's still on the bottom. Photos: Ed Bark
By ED BARK
The new guy can't be accused of letting the job sink in first.
Ben Silverman, in just his third month as co-chairman of NBC Entertainment and Universal Media Studios, hit TV critics with a barrage of programming announcements Monday morning. None of them were piddling.
For one, Jerry Seinfeld will be guest-starring as himself on the second-season premiere of NBC's acclaimed but ratings-impaired
30 Rock
. Also, Silverman has uncanceled Donald Trump's
The Apprentice
and hopes to lure the billionaire's arch-nemesis, Rosie O'Donnell, as part of a new celebrity version to be played for charity.
"It would be really fun to see her on that show," Silverman said after his formal presentation to TV critics. "I haven't made the phone call yet. But I'm gonna try." He has ample time. Trump's new
Apprentice
isn't scheduled to premiere until next spring.
The 36-year-old programmer also quickly pounced on Isaiah Washington after the actor was fired from ABC's
Grey's Anatomy
for making derogatory comments about gays. Washington will co-star in a five-episode arc of NBC's new version of
Bionic Woman
. The Peacock also is developing a possible new action series for him.
Silverman is reaching deep into TV's past, too, by hiring
All In the Family
creator Norman Lear, who turns 85 next week. Lear will helm a planned one-hour dramedy that NBC says is "focused on a mother who reenters the work force and is pitted against her late husband's ruthless partner in a money-charged battle of the sexes on Wall Street."
Additionally, NBC is shuffling its previously announced fall lineup to make room for
The Singing Bee
, which drew more than 13 million viewers with last week's premiere opposite the baseball All-Star game.
Bee
, hosted by
Dancing with the Stars
runnerup Joey Fatone, will air at 8:30 p.m. (central) on Tuesdays following expanded weekly 90-minute episodes of
The Biggest Loser
.
Silverman is pushing the made-in-Austin
Friday Night Lights
back one hour to 8 p.m. Fridays in order to give it a lead-in boost from
Deal or No Deal
, which is moving from Mondays.
Deal
's slot will be taken by the new sci-fi dramedy
Chuck
on an all fantasy night also populated by
Heroes
and the new time-traveling drama
Journeyman
.
In that same realm, Silverman is newly in business with "mystifier/artist" Criss Angel and veteran mentalist Uri Geller. They'll be fronting a search for the "next great mentalist" on
Phenomenon
, an Americanized version of the hit Israeli reality series
The Successor
.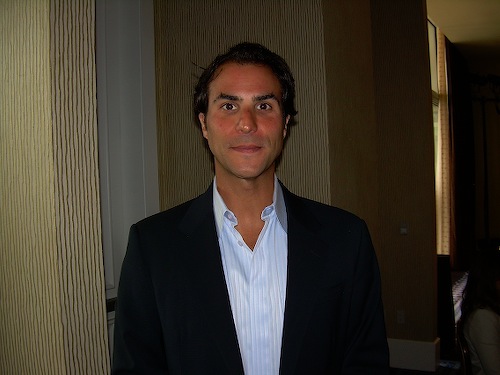 Man in a big hurry: new NBC entertainment co-chair Ben Silverman.
All told, Silverman likely made more major programming announcements than competitors Fox, ABC and CBS are likely to make in total during their turns at the annual summer TV "press tour."
"Get ready. I want to do it fast and furious," he told unclebarky.com. "It's really hard to move this massive ship. We left port, and we're in a business that's under attack. We're an inch from the iceberg. We're not 100 yards from shore. So I think we have to move quick. We have to roll up our sleeves."
Silverman pledged allegiance to
Friday Night Lights
and promised a "new attack plan" that will position the Peabody Award-winning series as a family hour instead of a "sports or youth show."
"No more people in helmets" during NBC's promotions for
Lights
, he said. "I really like the show . . . You won't see us canceling anything early that we believe in."
Silverman often precedes his answers with "Do you know what?" It's a variation on CBS president Leslie Moonves's "And by the way." Previous network exec-speak such as "At the end of the day" apparently has been retired.
Silverman knows exactly what he wants to do with Jay Leno -- keep him at NBC after Conan O'Brien takes over
The Tonight Show
in 2009.
"We are talking to him all the time about what his fantasy (at NBC) would be," Silverman said. "We're aggressively courting Jay to stay."
A prime-time variety series is a possibility if Leno is interested, he said. NBC Universal also owns cable networks such as USA, Bravo and Sci Fi Channel. "We have a lot of assets that we can give him access to," Silverman said.
His overall mantra, which repeatedly will be tested on the fourth-place network, is "believe in your concept, believe in your finish line and see it through."
He at least is off to a lightning fast start.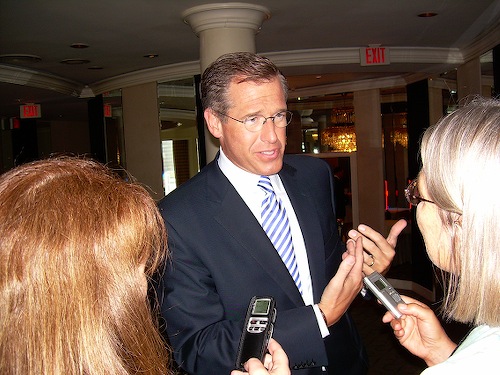 Brian Williams studies the competition hard -- and freely admits it.
NBC Nightly News
anchor Brian Williams, who dropped in at his network's cocktail reception Monday night, is a true student of the high-stakes game he plays. Lately he's been on an unaccustomed losing end, dropping to second place in the Nielsens behind ABC's
World News with Charles Gibson
.
"Ratings happen," he said. "If somebody made a bumper sticker that said that, I'd put it on my car. I can't change what we cover."
He is, however, acutely aware of what Gibson and
CBS Evening News
anchor Katie Couric throw against him.
"I TiVo both of my competitors every night," Williams said. "And I have a den with an easy chair that I go home to. And before I go to sleep at night, I watch my competition . . . I pour so much of myself into the broadcast every night. And I'm always so curious to see what we missed, what we did better. I can't imagine a world where I pretended that we weren't up against the other two. I think it's what keeps you sharp. But you'd go nuts if you gave it too much weight."
The
Nightly News
will be moving to a new studio in the fall. Williams also said he'd like to spend less time reading a TelePrompTer and more of his newscast doing live interviews. He's also reasonably certain that he covers more military stories than his competitors, in part because his only board of directors membership is with the Medal of Honor Foundation.
"I enjoy the time I spend in Iraq. I actually do," he said. "I'm anxious to go back. Immersing myself in that life is really fascinating. And I enjoy sharing some of the risks with American soldiers, because I didn't serve myself. I'm very wary, though. I'm not a cowboy when I travel."
Williams also retains a sharp sense of humor, and is scheduled to be a guest on ABC's
Jimmy Kimmel Live
Tuesday during his brief stay in Southern California.
"I've downloaded a lot of music based on the groups he's had on, " Williams said. "Half of which I can play in the car when my kids are listening."
Also count him as a big fan of
The Sopranos
who loved the series abrupt, much-debated finish and never thought that anything had gone wrong with his TV set.
"I think (
Sopranos
creator) David Chase gave us a painting to hang in the Louvre," he said.
Tony Soprano didn't die in the diner, in Williams' view.
"I assume he went on with the daily risks of subpoenas, indictments, shootings and the other conflicts that can happen to an upper middle-class mob boss."