05/11/09 16:41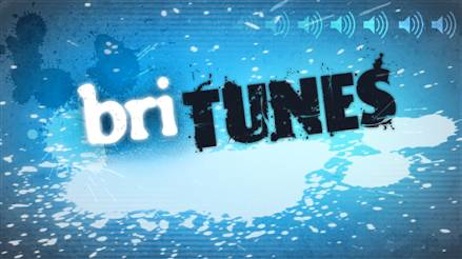 By ED BARK
NBC Nightly News
anchor Brian Williams sports a light grey, v-neck sweater, button down shirt and black dress slacks for his interview with the comparatively gnarly looking
Deer Tick
indie band.
It's for the first webisode of his new
briTunes
. It's also reminiscent of a long-ago sight to be seen in which former NBC News stalwart Edwin Newman interviewed Kiss for a 1978 news special titled
Land of Hype and Glory
.
The very proper Newman wore a light grey suit, white shirt and tie for the occasion while Kiss appeared in full regalia.
"Is Kiss bludgeoning rock to death?" Newman inquired after quoting a critic of the group.
"I think Kiss is a lot more exciting than four slobs walking onstage who need a shave," said Kiss member Paul Stanley.
Newman also wanted to know, "What is the art form that is involved when you pretend to be vomiting blood onstage?"
"Who told you we pretend?" retorted Gene Simmons, still a player three decades later.
Williams is hardly the straitlaced square that Newman once was. But it wouldn't hurt him to loosen up a bit in future installments. He seems a bit ill at ease in this inaugural 3 minute, 39 second outing, as do the members of Deer Tick. Williams notes that
Rolling Stone
dubbed them "
the
emerging band to come out of" Austin's latest South by Southwest music festival. "We're thrilled to have them in Rockefeller Center."
The four band members crowd together on a sofa, with Williams sitting cross-legged to their left on Internet screens.
"When will you know that your life is going to be different? Is there a threshold or a benchmark you're looking for?" he asks.
"Probably when I get a phone call, 'John, I'm pregnant,' " replies band leader John Joseph McCauley III.
"Ok-a-ay, and back to the professional life of the band," Williams segues awkwardly.
The anchor explains in print that he didn't come up with the name
briTunes
, but has "always loved identifying good music and good groups -- discovering them early (bar bands are the best) and following them through their journey."
This all sounds like a nice hobby, plus a good way to expose deserving bands on the rise before they become bands on the run. Williams might want to wear a pair of jeans and sneakers the next time out, though. Just tryin' to keep it real, bri.
Here's the Deer Tick sit-down: