Know whut I mean? Rechanneling Ernest as the ambassador for Ch. 4 news
20/06/07 09:12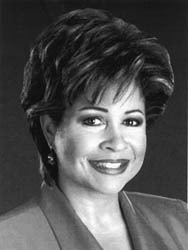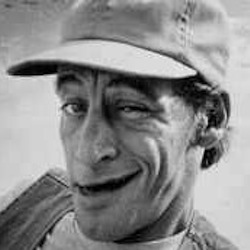 Clarice Tinsley is the lone holdover from 1985's Ernest campaign.
Note to readers: It's strange but true. Well before becoming a Fox station, KDFW-TV (Channel 4) used the late Jim Varney's Ernest P. Worrell character to promote its news team. Here are the particulars in a story that first appeared on Jan. 30, 1985.
By ED BARK
Ernest is climbing a ladder and, as usual, agitatin' Vern.
"Hey Vernon, hustle, Vernon. Hurry up and get that old antenna fixed. Channel 4 news is about ready to come on."
Just in time for the February "sweeps," KDFW-TV becomes the latest TV station to use Ernest/Vern come-ons. Two 30-second spots, starring Jim Varney's rubber-faced Ernest P. Worrell and his unseen silent partner, Vern, are scheduled to premiere next week. Four more Ernest/Vern commercials will be made in March for Channel 4.
Ernest, best known in these parts as the pitchman for Braum's ice cream (he was dropped by the company on Dec. 31)), is doing commercials for local newscasts in 30 TV markets, including Austin, Amarillo, Houston, Lubbock and Harlingen-Weslaco.
"We have been able to study the ratings in some markets. There's a definite increase," said Beverlie Brewer, account executive for the Nashville-based Carden & Cherry advertising agency, producer of the Ernest/Vern spots. "Many of our stations report increases not only in the news, but in all day-parts. And they attribute it to the Ernest campaign."
Channel 4 needs a quick fix. In the November sweeps ratings period, the station's 5 and 6 p.m. newscasts finished last in both the Nielsen and Arbitron ratings. At 10 p.m., Channel 4 was second.
"We like a challenge like that," Brewer said.
Besides newscasts, Ernest currently is pitching a wide variety of consumer products in 60 other TV markets, Brewer said. The commercials are written and produced in Nashville.
"We have about 125 different shticks," Brewer said. "The stations get to select which shtick they like the best. We re-produce each spot to fit in with that particular gag."
The first two shticks picked by Channel 4 are the "Roof/Ladder" and "50-50 Weather" spots.
After urging Vern to hurry up and fix his TV antenna, Ernest affects his best
basso profundo
broadcast voice and says, "Whatever it takes, wherever it breaks."
Then, in Brewer's words, Ernest flashes his patented "huge, ridiculous, silly grin" before getting down to specifics.
"Clarice Tinsley, Steve Bosh, James Spann and Paul Crane have got it all," he tells viewers. "Clarice, Steve, James and Paul -- Channel 4's news team. A great bunch of guys, know whut I mean?"
Sick of hearing this, Vern knocks the ladder down and Ernest goes sprawling at the end of the commercial.
The "50-50 Weather" spot sells forecaster Spann.
"Hey, Vernon, washin' the old wagon again, hey buddy?" Ernest chortles. "Kinda like puttin' lipstick on a corpse, ain't it, heh-heh. You're takin' a big chance, Vern. Didn't you see James's pinpoint weather forecast on Channel 4? Golly Bob howdy, that James has got him a computer and he's callin' for a 50-percent chance of rain."
Lightning and thunder strike. Half the TV screen turns gray and he other half stays sunny. Ernest pulls out an umbrella.
"That James has got a way with numbers, know whut I mean?" he tells Vern.
Ernest then steps to the sunny side and advises his pal, "You better wash it over here."
Peter Van Sant, a former Channel 8 reporter turned CBS correspondent, did a story on Varney's Ernest commercials at the end of the
CBS Evening News
last year. Anchor Dan Rather, nearly convulsed with laughter, could barely say goodnight.
If the Ernest promos work, Channel 4 will get the last laugh. If not, well, the topsy-turvy station has been a laughingstock before.