03/09/14 13:37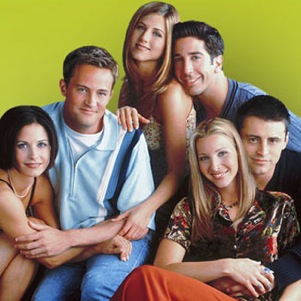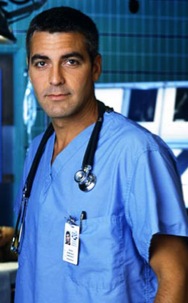 The cast of Friends and George Clooney from the early years of ER.
NBC photos
Note to readers: It's been a while since the Big Four broadcast networks have experienced a Golden Age of television. But back during the 1994-'95 TV season, NBC set the pace for a renaissance in which quality new series such as
Friends
and
ER
meshed with the ratings tastes of the viewing public at large. We're now in times when most of the critical darlings are the property of cable networks or Netflix. Return with us now to 20 TV seasons ago, when the broadcast networks were newly determined to stand taller. This article originally was published on April 3, 1995.
By ED BARK
What's this? The cream is rising to the top of the prime-time Nielsen ratings.
Formerly the stompiing grounds of savaged series such as
Three's Company, The A-Team
and
Dallas
, today's top 10 list is an amazing-but-true story of TV critics and viewers reaching critical mass.
We like No. 1-rated
Seinfeld
, and you do, too. Ditto for No. 2
Home Improvement
and No. 3
ER
. Of television's 10 most popular series, only Angela Lansbury's enduring
Murder, She Wrote
seems out of sync. And it's no more than a harmless misdemeanor in even the toughest critic's view.
"This is a great message to send to us," says NBC entertainment president Warren Littlefield. "Viewers are telling us to aim high, respect us, give us quality entertainment, and we'll be there."
An explosion in viewing choices and the increased targeting of 18-to-49-year-old viewers also are causing the networks to "raise the bar a bit" in prime time, says Betsy Frank of New York's Saatchi & Saatchi advertising agency. If moviemakers are "dumbing down," television is smartening up. The "lowest common denominator" programming strategies of the past now seem as antiquated as a
Dukes of Hazzard
car chase.
"NBC has been targeting what they've always called the 'mass with class' audience," says Frank, whose company brokers TV advertising time. "Everybody in effect is now going after those NBC viewers. It's hard to say exactly how these things happen, but I think a more discerning viewer is a reality."
Brian McAndrews, vice president in charge of ABC series, says the networks must compete harder than ever just to hold onto what they have. at the outset of the 1980s, ABC, NBC and CBS still drew 90 percent of all television viewers. Competition from cable, Fox, VCRs and hundreds of new independent stations has shrunk the network audience share to 57 percent this season.
"You have a lot more people competing harder for the same television universe," McAndrews says. "So I think you do end up with more good shows. The audience is more sophisticated, and they're not going to stick around as long if they don't like something."
NBC pushed quality in time when quality wasn't necessarily cool. In the 1982-83 season, the network introduced
Cheers, St. Elsewhere
and
Family Ties
to an initially uninterested public. All three landed near the bottom of the ratings in a season when Nielsen's top dogs included
Dallas, Dynasty, Three's Company, Simon & Simon, Falcon Crest, The Love Boat
and
The A-Team
. Those seven series won a lone Emmy -- for music composition on
Dallas
.
Cheers
alone took home five Emmys that year.
NBC stuck with
Cheers, Family Ties
and
St. Elsewhere
through thin and thin. The network finally was rewarded in the 1984-85 season, when
The Cosby Show
burst out of the blocks at 7 p.m. Thursdays and fed massive audiences to the immediately following
Family Ties
and
Cheers
. By the 1986-87 season, these critically acclaimed series also ranked 1, 2, 3 in the prime time ratings. With
Night Court
and
L.A. Law
also on the docket, NBC promoted Thursday as the "best night of television on television."
The network also has kept the faith on Thursdays this season with a revamped, ratings-rich lineup of critical darlings beginning with
Mad About You
and ending with
ER
. And it is having success building another tony night on Tuesdays with the transplanted
Frasier
and
Wings
and the new
NewsRadio
.
"In our past, when we've been smart and entertaining, the audience eventually has been there for us," Littlefield says. "I also think it's fair to say that (former NBC chairman) rant Tinker's words of the '80s are still rattling around: 'First be best, then be first.' "
ABC has been a class act this season, too, with
Home Improvement, Grace Under Fire, NYPD Blue
and
Roseanne
holding down spots in Nielsen's top 10. It's a marked change from the 1980s, when ABC relied heavily on programming produced by Aaron Spelling.
The Dallas native's production company had an exclusive contract with the network, and in some seasons filled one-third of its prime time schedule. Spelling's hits invariably were under heavy fire from TV critics, some of whom dubbed ABC the Aaron Broadcasting Company.
Dynasty, The Love Boat, Charlie's Angels, Hotel, Hart to Hart, Fantasy Island, T.J. Hooker
and the like were described as "mind candy" by Spelling himself.
In 1986, ABC's new entertainment president, Brandon Stoddard, began to wean the network away from Spelling and toward a more sophisticated brand of series epitomized by
Moonlighting
. ABC is without any Spelling series at the moment, but McAndrews says that's not by choice in light of the producer's recent success on Fox with
Beverly Hills, 90210
and
Melrose Place
.
"I think Aaron has done some very god work," McAndrews says. "We don't control what the critics write, and we don't program for the critics. We program for the adult 18-to-49-year-old audience. There was certainly no strategic shift here away from Aaron Spelling. We're developing something with him right now (the Fort Lauderdale-based
Pier 6
).
McAndrews notes that one of this season's most critically acclaimed series, ABC's
My So-Called Life
, was a ratings disaster on Thursdays at 7 p.m. True enough, although many viewers weren't opting for junk instead of this cutting-edge, coming-of-age drama. They instead were tuning to NBC's
Mad About You
.
Another high-quality series, CBS'
Picket Fences
, also continues to struggle in the ratings. But that's in part because it's scheduled against NBC's equally worthy
Homicide: Life on the Street
. CBS' stellar
Chicago Hope
, buried early in the season opposite
ER
, has since found an appreciative audience at 9 p.m. Mondays, where it regularly prevails in the ratings. Another quality drama, NBC's
Law and Order
, is enjoying its highest ratings ever in its fifth season.
"I don't think viewers are necessarily brighter," Frank says. "But with all these viewing choices, I do think they're most selective. You come to realize that you can't watch everything. So viewers have become more critical of what they watch."
McAndrews says the success of adult-oriented sitcoms at 7 p.m. -- notably NBC's
Wings
and
Mad About You
-- is turning ABC away from the more simple-minded comedy in "kid-driven" shows such as
Full House
and
Growing Pains
. Last week, the network moved
Roseanne
from 8 to 7 p.m. on Wednesday nights as part of a six-week experiment.
"Rightly or wrongly, since those shows (
Roseanne, Mad About You
, etc.) appeal more to adults, I think they appeal more to television critics, too," McAndrews says. "Our strategy in the past has been to put very strong kid-driven series with adults in them at 7 o'clock and then attract both a kid and an adult audience. But we can't take the adults for granted anymore. With two TVs in a house, we might lose them."
Action shows replete with gunfire and car chases also are in virtual eclipse on network television. Concerns about violence and the heavier financial costs of action scenes have led to more cerebral, character-driven, ensemble dramas.
"The word 'distinctive' comes to mind," NBC's Littlefield says. "You can't just throw something on the air as a place-saver anymore. Now when we listen to an idea, we asks ourselves whether it qualifies for network television or whether you can find it somewhere else on the dial. And if you can find it somewhere else, we move on."
The result this season has been a bountiful harvest of Emmy-friendly comedies and dramas. And a welcome meeting of the minds between critics who get the first say and viewers who make the final calls.
Email comments or questions to:
unclebarky@verizon.net