Infancy of infomercials -- satisfaction guaranteed or your money back
21/04/09 14:03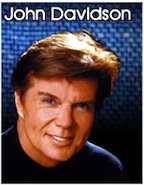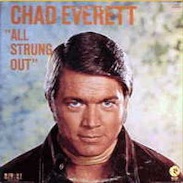 Sell-outs John Davidson, Meredith Baxter-Birney, Chad Everett
(Note to readers: In connection with CNBC's
As Seen on TV
(
Wednesday, April 22nd, 8 p.m. central; repeated Sunday, April 26th, 9 p.m.
), we're reprising this earlier look at the relative infancy of infomercials. Some things haven't changed. The economy was struggling then, too. But at least one Dallas TV station wasn't buying in at the time. That would be unheard of today. This article was originally published on Nov. 25, 1990.)
By ED BARK
It's 6:30 in the morning, and actor Chad Everett is telling Dallas-based KDFI (Channel 27) viewers about "an exciting homeopathic product" that may provide hope for the "hidden problem" of impotency.
The half-hour program, presented under the umbrella title of
Super Stories
, is sandwiched between a
Highway Patrol
rerun and Popeye cartoons. Everett, former star of television's
Medical Center
series, "interviews" guests and members of an enthusiastic studio audience, all of whom swear by ONCOR. Viewers later learn that the "easy to take" liquid is available for $49.95 -- your money back if not completely satisfied.
Everett and dozens of other celebrities are part of an explosion in program-length commercials also known as "infomercials." Most TV stations view them as welcome income during hours of the day when viewership is low and commercial time is difficult to sell.
"The rates you get from these guys are just so good that you can't say no," says Channel 27 program director Mark Lamberti. "They don't really bother me. I don't see any difference between them and paid religion, as long as they don't make any fraudulent claims."
New York-based Synchronal Marketing, Inc., which pushes products ranging from teeth whiteners to vegetable slicers, will buy $50 million worth of television time this year, says media director Jerry Baldwin. But product sales are expected to total $200 million, he says.
"Stations are hungry for business. The economy has hurt them," Baldwin says. "Right now we're running about 20 different programs.
One of Synchronal's current hit shows is
Straight Talk
, in which former
Silver Spoons
star Erin Gray touts a cellulite cure manufactured by the Anushka Institute. The self-proclaimed inventor of the product, who goes only by the name Anushka, says she was "devastated" by the onset of cellulite but became "the happiest woman on Earth" after perfecting a body contour gel with "deep, penetrating action."
"You can't tell what's going to sell," Baldwin says. "The cellulite show is going to be on the air two years in January."
About one in 10 shows is a hit, and the average life span is about six months, says Paul Clement, media supervisor of the Santa Monica-based William Television Time.
William Television, which places infomercials on stations around the country, has been in existence for three years. Clement, who joined the company in early 1989, says the number of employees has increased from eight to 45.
"My job is a lot of fun, but I just have to laugh at some of the shows that are put on," Clement says. "But I've put some of them on myself. That's my job.
Except for WFAA (Channel 8), all of the Dallas-Fort Worth area's commercial stations accept infomercials. Channel 27 uses them to fill two to three hours of its morning schedule. KDAF (Channel 33) regularly runs infomercials from 2 to 5 a.m. KTVT (Channel 11) competes against the networks' Saturday morning cartoon shows with three hours of infomercials. Network affiliate stations, such as CBS' KDFW (Channel 4) occasionally use them as "filler" on weekends. Infomercials also are staples on cable's Family Channel and USA Network.
Channel 8 general manager Dave Lane, who is doubling as acting general manager of KXTV-TV in Sacramento, Calif., says that Channel 8 aired infomercials "here and there" until about two years ago.
"We made a decision not to do it anymore," he says. "Some of these programs are positioned almost as legitimate news shows, and we thought that was pretty confusing."
Buff Parham, Channel 8's station manager, speaks more pointedly about infomercials. "They're a good example of air pollution," he says.
Channel 8 is the only one of five stations owned by A.H. Belo Corp. to discontinue infomercials. Belo's Sacramento station infrequently airs them, usually following afternoon sports events. Lane recalls receiving an offer to air an infomercial on KXTV following one of last year's World Series games, which ended in prime-time on the West Coast. The distribution was willing to pay $45,000.
"We turned it down. It sure was tempting, though," Lane says.
Jeff Rosser, Channel 4's general manager, says his station screens all infomercials before they are accepted.
"Many of them are programs that you wouldn't want to have on the air and still defend your (operating) license," he says. "There are a lot of get-rich-quick schemes out there."
The Federal Communications Commission, which rules on any license challenges, also is responsible for the rapid rise in infomercials. In 1985 the FCC removed restrictions on the length of commercials. Half-hour infomercials seemingly were on the air within minutes.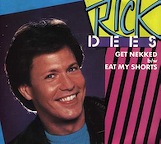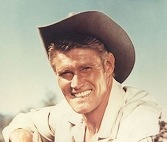 Hucksters Rick Dees, Ali MacGraw and Chuck Connors
Most of the early programs alerted viewers to untold riches in real estate. Financial adviser Dave Del Dotto's version was one of the first to hire a celebrity spokesman. Singer/quiz show host John Davidson has been touting Del Dotto's $367 "Cash Flow System" for three years.
"We've realized there's a certain amount of value in having recognizable names and faces in the shows," Baldwin says.
Infomercials increasingly are luring celebrity spokespeople who haven't yet hit the has-been bin.
John Ritter sells the Where There's a Will There's an 'A' audio and videocassette seminars. He reminds viewers of "the horrible feeling of flunking a test or getting a paper full of red check marks."
Meredith Baxter-Birney, formerly of
Family Ties
, dumps her old makeup in a trash can at the beginning of an infomercial selling Victoria Jackson Cosmetics.
Two other celebrities were involved earlier this year in infomercials that ran into trouble with t he Texas attorney general's office in cooperation with the Federal Trade Commission. Scottsdale, Ariz.-based Twin Star Productions, Inc. was ordered to stop airing four infomercials advertising a baldness remedy, an impotency cure, a diet plan and the book
How to Start Your Own Business By Doing Business With the Government
.
Michael Reagan, son of former president Ronald Reagan, hosted the diet show, and actor Lyle Waggoner (
The Carol Burnett Show, Wonder Woman
) urged viewers to try an impotency remedy called Y-BRON. Twin Star agreed to pay $1.5 million to consumers who bought the products and were unable to obtain refunds.
"It's a boom industry," Synchronal's Baldwin says. "The problem with any industry is that there are people who have gotten into it that shouldn't have. They make claims that are not supportable."
Fearing further scrutiny, producers and distributors of the programs met in Washington, D.C. last month at the first convention of the National Infomercial Marketing Association.
U.S. Rep. Norman Sisisky (D-Va.), the most vocal congressional critic of infomercials, told the group that he was "skeptical" of NIMA's pledge to clean up the industry.
Barry Cutler, director of the FTC's bureau of consumer protection, said that the watchdog agency was still investigating complaints against major infomercial companies.
The National Association of Broadcasters, a lobbying arm of the broadcast industry, thus far has offered no resistance to infomercials. The organization's two-sentence position paper reads: "So long as this programming is truthful and not misleading and otherwise meets FCC regulations on proper sponsorship and identification, the NAB sees no reason for it to be restrained. The NAB continues to believe that individual broadcast stations and America's consumers remain the best judge about the value of these infomercials."
Stations airing infomercials now are careful to include disclaimers. Channel 33's advisory is typical: "The following is a fully sponsored program. The views expressed in this program do not necessarily reflect that (sic) of KDAF-TV or Fox Broadcasting, Inc."
Another disclaimer of sorts is a 30-day, money-back guarantee on products purchased.
"But as in any business, whether it be a retail outlet or wholesale, people aren't going to take the trouble to return a lot of these products," says Clement of William Television Time.
The impotency program hosted by Everett carries more disclaimers than most infomercials. Viewers first are warned, "Certain homeopathic experts may disagree with one or more of the conclusions reached by those appearing on this program, but nevertheless we believe that the same are based upon reliable and authoritative homeopathic authority."
At the end of the program, an announcer says that no one was paid for endorsing ONCOR. But a printed disclaimer reads, "Audience members have been compensated for their appearance."
Several audience members endorse ONCOR during "interviews" with Everett.
Subtitled
Sexual Inadequacy: Hope for a Hidden Problem?
, the program premiered in April and now airs on at least 300 stations, including Channels 27 and 39 in Dallas. Clement says it "hasn't been gangbusters. It hasn't made a ton of money, but it has been successful."
Many others haven't. the long-running
Daily Mixer
, which sold kitchen gadgets, became a "major bomb," Clement says, when actress Susan Anton was hired to host.
A program on how to make money selling baseball cards, titled
Your Financial Field of Dreams
, also was a flop, Clement says.
Identical products often are sold under different names on rival infomercials.
Now You're Cooking
, hosted by Christopher Hewett of
Mr. Belvedere
fame, demonstrates a Super Snacker selling for $49.95. On the
Making Life Easier
infomercial, the same utensil at the same price is called the Snakmaster.
Synchronal's Baldwin says that the month between Thanksgiving and Christmas is not a particularly profitable time for the infomercial industry.
"People tend to want to go into a retail store to buy Christmas gifts," he says.
The peak selling period is just around the corner, however -- from January through March.
"We're always testing new products," Baldwin says. "Hopefully we'll have four or five new programs to start running the first of the year."
WHO'S SELLING WHATChristopher Hewett
-- Super Snacker, Mr. Mix It
Rick Dees
-- Time-Life Music Presents the Rock 'n' Roll Era
Chuck Connors
-- MDR Fitness Tabs
Alex Karras, Barbi Benton
-- Play the Piano Overnight Video System
John Ritter
-- Where's There's A Will There's an 'A' video and audio cassette seminars
Chad Everett
-- ONCOR impotency cure
Erin Gray
-- Anushka Institute cellulite cure
Meredith Baxter-Birney, Ali MacGraw, Lisa Hartman
-- Victoria Jackson Cosmetics
Glen Campbell
-- Country 100 music collection
John Davidson
-- Dave Del Dotto's Cash Flow System
Bob Seagren
(former Olympic pole vaulter) --- How to Start Your Own Million Dollar Mail Order Business