Fox4 interviews decidedly different forecaster for possible spot on weather team
07/22/08 09:58 AM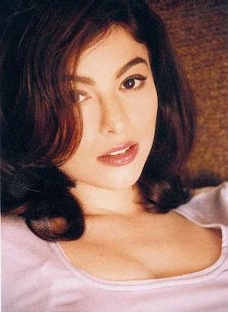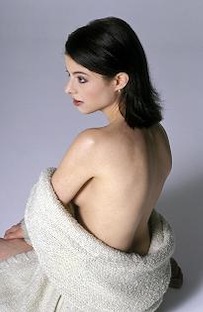 Weathercaster Katrina Voss as pictured on her official website.
By ED BARK
Seemingly brainy, undeniably pretty and best known on youtube for a "yogacast" and other comedy weather spots, 37-year-old meteorologist Katrina Voss might be ready to take Dallas-Fort Worth by storm.
So far she's only been flown in for an interview at Fox4, which is still looking for a replacement for weathercaster
Maria Sotolongo
. Several informed sources say that Voss met with management Monday afternoon at the station's downtown Dallas offices.
Fox4, like most stations in D-FW and elsewhere, has a policy of not commenting on personnel it might hire. Voss likely would be a controversial newcomer, at least at first. But these are different times in TV news, and Voss also seems to have attributes beyond the merely physical and/or comical.
Her
website
says she's a native of Durham, NC with college degrees in Spanish literature, geosciences and meteorology. She lived in Spain for seven years, writing a column for women titled "The Venusisan Chronicles."
After returning to the United States, Voss worked for The Weather Channel from 1999 to 2003 before joining AccuWeather.com. Her website says she also can be seen on "numerous" English- and Spanish-speaking stations. Some of her accompanying photos might have tongues wagging in a variety of languages.
Voss's yogacast (below), which you'll have to see to believe, could be a big chill for weather purists, let alone an incumbent Fox4 weather staff headed by comparative traditionalists Dan Henry and Evan Andrews. But WFAA8 medical reporter Janet St. James joined in some on-air "tree yoga" a little while back, so there's something of a precedent.
For your edification or mortification, here's the yogacast: