07/29/16 03:27 PM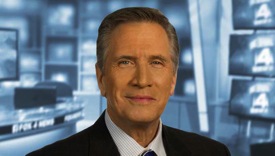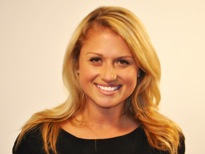 Fox4's Mike Doocy & new NFL Network hire Jane Slater
By ED BARK
@unclebarkycom on Twitter
The Dallas Cowboys officially arrived at training camp Thursday. And for the first time since 1993, lead Fox4 sports anchor Mike Doocy wasn't there to file a first-hand report.
Instead, Fox4 photojournalist Chris Hanks will be "handling our coverage," Doocy said on his Facebook page Thursday. "He'll be feeding back all the sights and sounds."
Four summers ago, the Dallas-based station
required Doocy to drive
the nearly 1,500 miles to Oxnard while his competitors at NBC5, TEGNA8 and CBS11 all flew in as usual. He had a photojournalist in tow for the roughly 22-hour trip.
"I must admit, it's an odd feeling to be missing camp for the first time in 23 years," Doocy said on his Facebook page. "But I hope you'll stay with us as we begin a 'new era' in the way we cover this summertime sports tradition."
A New York-based Fox corporate spokesperson said Friday that Fox4 is trying something different this time around. The decision to keep Doocy in Dallas is not due to budget concerns and he may return to future Cowboys' training camps, the spokesperson said. By staying in Dallas, Doocy will have more time to experiment with different kinds of coverage, according to the spokesperson.
Doocy noted in his Facebook post that the station will be teaming with radio personalities from "The Ticket" (1310 AM) for on-camera commentaries from Cowboys camp. That will start this weekend when "The Musers" (George Dunham and Craig Miller) join him on Fox4's 10 p.m.
Sports Sunday
program, Doocy said.
Still, his heart may have sank at least slightly if he watched any of Thursday's 6 p.m. newscasts on rival stations. NBC5's Newy Scruggs, TEGNA8's Mike Leslie and CBS11's Bill Jones all reported live from the tarmac just after the Cowboys team plane had landed.
***
Meanwhile, former CBS11/TXA21 sports anchor/reporter Jane Slater will be at the Cowboys' Oxnard training camp in her new position with the NFL Network. Slater told unclebarky.com that she starts next Friday, when head coach Jason Garrett is scheduled to address the media. She'll otherwise be based in Dallas and also is assigned to cover the Houston Texans and New Orleans Saints as part of her new beat.
Slater is parting ways with the Austin-based, ESPN-owned Longhorn Network after two years.
***
KRLD radio (1080 AM) chief meteorologist Bob Goosmann has resigned that position in the wake of a racially charged post about the "Mothers of the Movement" segment at Tuesday night's Democratic National Convention. "His resignation is effective immediately," a spokesperson confirmed to unclebarky.com Friday afternoon.
Goosmann, who previously did weathercasts at Dallas-based stations KDAF-TV (Ch. 33) and KTVT-TV (Ch. 11), said in a since deleted post, "As many of you have probably noticed, I've stayed away from politics on FB. The DNC parading the mothers of slain thugs around on their stage has me furious."
Among them were the mothers of Trayvon Martin and Michael Brown. Some delegates chanted "Black Lives Matter!" during their remarks.
Goosmann, who also works in real estate, joined KRLD in October, 2012. He so far has not returned an email asking for comment.
Email comments or questions to:
unclebarky@verizon.net