01/19/15 01:26 PM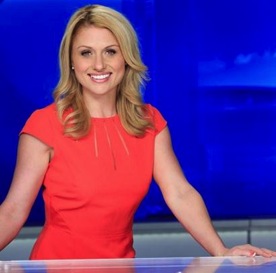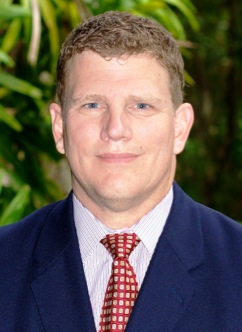 Ex-CBS11 sports reporter Jane Slater and news director Mike Garber
By ED BARK
@unclebarkycom on Twitter
It's ridiculously easy in these times to cross-check the web -- or even read the original story -- before firing off an impulsive Tweet or Facebook post.
But some people still can't be bothered. So here's some return fire.
Friday's post on all the
latter day anchor departures and relocations
at D-FW's CBS11 was written after a lot of research and interviewing. It noted that not all of these changes are the doing of
news director Mike Garber
, who joined the station in July with a mandate to improve ratings, particularly among 25-to-54-year-olds (the main advertiser target audience for news programming.
A link to the lengthy piece was posted on my Twitter account. Former early morning traffic anchor Whitney "Rollin' With" Drolen, among those who have left the CBS11 building during Garber's still brief reign, responded on Twitter with, "Great article but you forgot Steve Dennis, Teresa Frosini, Susy Solis and Jane Slater -- all gone too." A number of Twitter people then "Favorited" this.
No. 1, I didn't "forget" them at all. The point of the piece, as stated in the third paragraph, was to spotlight the unprecedented volume of anchor departures at CBS11. Reporters are hardly a dime a dozen. But for the most part they come and go without many viewers taking much notice. Anchors are high-profile commodities. People keep asking where they are. And I've been writing about D-FW television since 1980 without ever seeing this kind of exodus and displacement in so short a time on one of D-FWs four major television news providers.
But let's take a closer look at the four former CBS11 colleagues named by Drolen, who's decidedly not a member of Team Garber and cites him for also causing mass upheaval at his previous West Palm Beach, FL station before coming to D-FW.
STEVE DENNIS
-- After 16 years at the station, sports reporter Dennis was told his services were no longer required. Or as he put it to unclebarky.com at the time, "They just up and took my ball away from me and told me to go home." Problem is, Dennis was dropped in late May of last year, a month and a half before Garber's arrival. So let's absolve him of that one.
SUSY SOLIS
-- She left in August of last year to join Real News PR, a consulting firm run by former Fox4 reporter Jeff Crilley. Solis, who joined CBS11's reporting staff in 2011, earlier spent four years with D'FW's NBC5. She didn't sound like someone who had been tossed out on the street by a news director who still had less than a month on the job at CBS11. "Along with pitching clients, we plan to eventually expand the business and launch a Hispanic Division," Solis said of joining Real News PR.
By the way, Solis is no longer pictured as a member of the Real News PR "Team" and describes herself as "self-employed" on her Facebook page.
TERESA FROSINI
-- She also left CBS11 in July, with Garber barely in the door and playing no role in her departure. Frosini in fact was supplanted by Drolen herself as the station's early morning traffic anchor in August 2012. She then became a comparatively invisible "general assignment reporter" while the station lavished promotion on Drolen. The shift happened under Garber's predecessor, new director
Adrienne Roark
, who's now the general manager at Portland, Oregon's CBS affiliate, KOIN-TV.
JANE SLATER
-- The CBS11 sports reporter and fill-in anchor left in September to join the Austin-based, ESPN-owned Longhorn Network as a studio host and reporter. So she was jettisoned by Garber, right? Hardly. Earlier this year, Slater sent an unsolicited email in which she praised him as a great boss. She's now given unclebarky.com permission to quote from it.
"A lot of people thought
Tracy (Kornet)
and I left because we were unhappy," Slater says. "Couldn't have been further from the truth. In my case, ESPN was calling about a job in Austin that would allow me a real opportunity at upward mobility later down the line that local sports just can't offer.
"Mike Garber made it really tough to leave. He was only there a month but in that time and before he even arrived he was reaching out to reporters to give helpful critiques on how to better tell our stories, deliver live shots and -- a first for me -- critique my sports anchoring. I saw myself grow more in that one month than I had in my two years under Adrienne (Roark) as a freelancer and eventual full-timer.
"Mike really gets it and I believe he will turn that newsroom around. It was becoming rather toxic and that was unfortunate because I have never worked for a better group of people."
This isn't a brief in Garber's defense. He in fact was a key participant in CBS11's two biggest moves in a long time -- the transfer of veteran nighttime anchor Karen Borta to early mornings and the departure earlier this month of longtime sports anchor Babe Laufenberg after the two sides reached an impasse on a new contract. Garber also hand-selected new 6 and
10 p.m. co-anchor Kaley O'Kelley
, who will debut with incumbent Doug Dunbar later this month.
But as I hope this rebuttal shows, Garber is hardly responsible for laying waste to the CBS11 news room. At least not yet.
OK, let's briefly move on to the wonders of Facebook, where former Fox4 reporter Rebecca Aguilar posted a link late last year to unclebarky.com's annual
"And To All A Good Night"
list of the year's on-camera anchor and reporter departures.
This alphabetical list takes a lot of work, including linking to my previous stories plus updates of where some of these D-FW newspeople are now. It's not Aguilar's fault that some of her Facebook friends immediately knee-jerked it rather than taking a few specks of time to check whether some people might have been on previous yearly lists.
Right off the top, Stephanie Cook wondered, "How come Rebecca Miller didn't make the list? She worked for CW33 as a meteorologist."
Scott Finley jumped in with, "Carol Cavazos also gave it up and went to work for Salvation Army."
Carol Quintanilla griped that Monika Diaz hadn't been included. And Paul Riggs added the name of Emily Lopez.
No, none of these people in fact were included on the 2014 list. Why? Because they all left their stations in earlier years and were included on those lists.
Rebecca Miller
dated all the way back to 2012
. Cavazos, Diaz and Lopez were all part of the
2013 roll call
.
I'm not above criticism. Not at all. But it would be nice to see it based on at least a facsimile of factual accuracy. On Twitter and Facebook, that's still sometimes asking too much. And every once in a while, it's cathartic to call people to account for being so quick on their "social media" triggers.
Email comments or questions to:
unclebarky@verizon.net