10/31/13 04:26 PM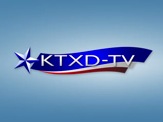 By ED BARK
@unclebarkycom on
Looking to expand its own local programming and increase advertising revenues, Dallas-based KTXD-TV (Ch. 47) has ended its affiliation with ME-TV and its roster of oldies such as
The Rifeman, Bonanza
and
Hogan's Heroes
. The two entities officially parted ways at midnight Thursday.
Station general manager Brian Joyce said in a statement that KTXD will now be "a true, independent station and call its own shots on what we air. Our audiences want more. Our advertisers want more. And with an expansion of our original local programs to additional stations throughout Texas, we'll now have the flexibility to give them what they're asking for."
Phil, Hurley, chief operating officer for London Broadcasting Company (which owns KTXD and stations in six other Texas markets) said in a separate email response, "ME-TV likes to run their schedule in its entirety, and we just decided it was time not to do that. Most of our income comes from our own shows, not ME-TV programming. And we needed more inventory. We just agreed to go our separate ways."
(KTXD also has a replacement roster of old network hits, which will be detailed below.)
The ME-TV/KTXD agreement originally took effect on Feb. 1, 2012. But since that time, KTXD has significantly expanded its menu of homegrown programming and its preemptions of ME-TV fare. The station's flagship show,
The Texas Daily
, airs from 6 to 7 p.m. weekdays and is repeated at 9:30 p.m.
KTXD's other weekday originals include
The Broadcast
(9 to11 a.m. weekdays) and a 7 to 8:30 a.m. simulcast of KSKY-AM's
Mark Davis in the Morning
. A new 11 a.m. to noon cooking show is in development and KTXD also produces and airs five weekly shows --
Lone Star Roads, Bronco Roads, Troubadour, TX, DFW Sports Beat
and
Conversations with Scott Murray
.
As previously posted, KTXD also will air the Dec. 9th Dallas Cowboys-Chicago Bears game, which is being carried nationally on ESPN's
Monday Night Football
. And former WFAA8 anchor Tracy Rowlett, who until recently had been a regular contributor to
The Texas Daily
, will helm a 12-hour KTXD news special (from 7 a.m. to 7 p.m.) on the Nov. 22nd 50th anniversary of the assassination of President Kennedy.
The dissolution of KXTD's partnership with ME-TV will have a sweeping and immediate impact on the station's regular viewers. Here's a look at what's out and what's in among syndicated weekday repeats of old TV series. Warning: biting the bullet in a big way is KTXD's previous roster of old westerns.
Noon to 1 p.m.
-- two episodes of
Community
will replace
Gunsmoke
.
1 to 2 p.m.
--
Bonanza
is out,
Bewitched
and
I Dream of Jeannie
are in.
2 to 3 p.m.
--
The Big Valley
gives way to
Mad About You
and
Designing Women
.
3 to 4 p.m.
--
Dragnet
and
Adam 12
are replaced by
Fantasy Island
.
4 to 5 p.m.
--
Emergency
is out and
Charlie's Angels
is in.
5 to 6 p.m.
-- Back to back episodes of
The Rifleman
are replaced by
Barney Miller
and
All in the Family
.
7 to 8 p.m.
-- A pair of
Gilligan's Island
repeats give way to
Starsky & Hutch
on every weekday but Thursday (when
Lone Star Roads
will air.
8 to 9:30 p.m.
-- Out are
Hogan's Heroes, F Troop
and
The Mary Tyler Moore Show
. In are
Hart to Hart
and
Married…With Children
. (On Thursdays,
Conversations with Scott Murray
will precede
Hart to Hart
, with
Married
preempted.)
10:30 to 11:30 p.m.
--
Perry Mason
is replaced by
Cold Case Files
11:30 p.m. to 12:30 a.m.
--
The Untouchables
gives way to
Police Story
.
KTXD's news release says that "demand from local businesses for advertising inventory has been higher than capacity under the ME-TV relationship." Derek Beard, vice president of marketing and sales for the Credit Union of Texas, is quoted as saying of the station, "We appreciate their Texas roots and the opportunities that their original programming offers to reach our target demographic. We are proud to have been on this journey with them, almost from the ground up, and to have our name associated with such quality programming as
Lone Star Roads
and
The Broadcast
.
But as noted a number of times in these spaces, KTXD's locally produced programs have yet to reach the level of viewership for ME-TV oldies. In Wednesday's D-FW Nielsen ratings, KTXD's most-watched program, a 7:30 p.m. rerun of
Gilligan's Island
, drew 32,666 viewers. That audience was almost matched by a 4 p.m. episode of
Emergency
, with 31,246 viewers.
In contrast,
The Broadcast
had 710 viewers for its 9 to 11 a.m. telecast, according to Nielsen Media Research data. The 6 p.m. edition of
The Texas Daily
drew 8,522 viewers while the 9:30 p.m.
Texas Daily
repeat had 10,651 before the following
Perry Mason
doubled that audience with 21,304 viewers.
KTXD, however, can sell all of the advertising time for its own locally produced programming. That's not the case with ME-TV reruns, in which the network gets a big chunk of revenues.
Email comments or questions to:
unclebarky@verizon.net