This just in: A night in the lives of D-FW's 10 p.m. newscasts (Thurs., Nov.9)
11/10/06 04:34 PM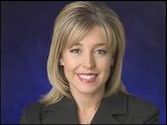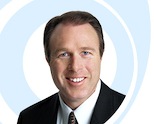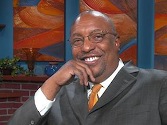 CBS11's Ginger Allen, Belo8's Jim Douglas and Fox4's Shaun Rabb
By ED BARK
Night 6 of the November "sweeps" found all four stations playing up the rapid release of a young mother who drowned her two young daughters just over three years ago. Let's look at the caliber of the reporting after first outlining the basics.
Lisa Ann Diaz of Plano was hospitalized in August 2004 after being found not guilty by reason of insanity. She had been charged with murdering her three- and -five-year-old daughters by submerging them in the family bathtub. A state district judge ruled on Thursday that Diaz was now fit to be released.
Fox4 veteran
Shaun Rabb
excelled in thoroughly detailing the story without hyping up any attendant community outrage. He gave viewers a timeline of the case and interviewed both the prosecutor and Diaz's defense attorney. Rabb also talked to a clinical psychologist who said a complete cure under these circumstances is "very difficult." And he was the only reporter to specify the conditions of Diaz's release. She must meet regularly with her caseworker, undergo mandated blood tests and live with her mother, he told viewers.
In contrast, young Belo8 reporter
Bob Greene
touched very few of these basic bases. He didn't interview anybody on camera, even though anchor
Gloria Campos
had primed the pump by saying, "Bob, this comes as a big shock, I bet, to a lot of people."
Greene's narration of the case's particulars mirrored his reporting earlier this month on a sexual assault in Garland. Again, there were no on-camera interviews, just a recitation of the facts illustrated by some earlier video. You've got to do more than that. And if any interviews were cut from his stories, then Greene was ill-served by station producers and editors.
NBC5, where crime is king, went heavy on community outrage after reporter
Scott Gordon
whetted appetites by telling viewers that Diaz already was "home eating dinner with her relatives."
An indignant Plano resident then declared, "Once you're crazy, you're crazy."
The battle-scarred Gordon, long a member of NBC5's night team, is regularly sent where the yellow police tape roams. He's a tenacious survivor in a tough game, but the toll on him shows. Why not give him a nice, puffy little feature now and then?
Reporter
Jack Fink
of CBS11 had a solid report on Diaz, but nonetheless fell short of the ringwise Raab's work.
CBS11 led Thursday's 10 p.m. newscast with an interesting report from plucky investigator
Ginger Allen
on sizable increases in mailbox thefts. Allen focused on a woman who watched through a living room front window while her mail was being pilfered. She then chased the thief, got her mail back and took down his license plate, resulting in his arrest.
Those events were reprised in black-and-white video, with CBS11 erring in not labeling it a re-creation. But the station could have done without anchor
Karen Borta's
over-the-top tease. "All North Texans need to be on the alert tonight," she declared. Well, no, not really.
Over on Belo8, reporter
Jim Douglas
offered a palate-cleansing. pleasant little story that had nothing to do with all hell breaking loose.
Douglas interviewed a cute-as-a-button nine-year-old boy who acted fast when his mother blacked out while driving the family car. The second-grader managed to steer the auto to safety, put on the parking brake and then call 911 to direct paramedics to the scene. It later was determined that his now smiling mom had experienced "an extremely severe panic attack."
Amazingly, Douglas didn't set up the story while standing outdoors in the dark. There's an awful lot of that going around, often to the point of absurdity.
NBC5's
Kristi Nelson
, for instance, was sent out into the night to do a live report on an Internet trivia quiz about calorie counts of various foods. Did you know that two jelly donuts have fewer calories than a sesame bagel with cream cheese? Now you do, but it's still a mystery why Nelson had to hit the road for her live standup. There wasn't even an illustrative donut shop backdrop or anything.
Belo8 led its newscast with reporter
Chris Hawes'
"exclusive" interview with two women who claimed they were sexually assaulted by a "cosmetics procedures" technician. The accused, Jimmy Adams, "locked us out of the clinic" when asked to do an interview, Hawes said. However, on the day before, Hawes said she did "talk with one patient who told us he (Adams) had just finished treating her."
Anchor Campos either wasn't listening or rigidly following her script. "So Chris, the question tonight is, 'Is Adams still practicing?' " she asked.
"Well, yes, he is," Hawes restated. "But the prosecutor tells us he's not had any contact with any of the alleged victims."
Anchor
John McCaa
and weatherman
Pete Delkus
later combined for the night's most laborious segue.
"Now, more and more not-so-thin North Texans are slicing off the fat," said McCaa.
"Well, John, we're going to start to trim some of the heat" from the forecast, rejoined Delkus.
Belo8 sports anchor
Dale Hansen
took a break from beating up on Mark Cuban and Terrell Owens. Which means it was Cowboys coach Bill Parcells' turn again in a piece titled, "Big Bill Blames Media."
Hansen told viewers that Parcells is "talking like it's
them
against the world right now." As evidence he presented this hardly damning excerpt from a Parcells press conference: "I really believe we can do it. Now I know that's not an opinion that probably has a lot of credence around here right now, particularly in the media and maybe among the fans. But I believe we can do it."
A smirking Hansen then added, "Yeah, well, it must be me."
His sportscast also included a nice piece by
Erin Hawksworth
on a resurgent SMU football team that might make it to a bowl game for the first time in more than two decades. But Hansen was the only one to miss Thursday night's big college football upset, with Rutgers knocking off unbeaten, No. 3 Louisville with a last-second field goal.
CBS11's
Babe Laufenberg
, who hosts a weekly Sunday Cowboys show, got Parcells to open up a bit on his relationship with Owens.
"I'm doing my very best to try to make it work . . . We'll see how it goes from here," he said. "I think there's a possibility it can, but I'm not sure it will."
Hansen already has shown, night after night, that he's rooting strongly against the both of them.