Former CBS11 news director Regent Ducas becomes media coach for North Texas firm whose clients include his old station
03/19/09 11:28 AM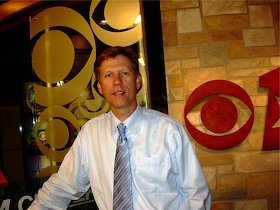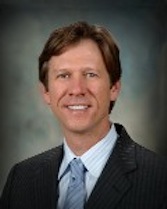 Regent Ducas in CBS11 days and in new Talent Dynamics photo
By ED BARK
Controversial former CBS11 news director Regent Ducas has re-booted a second time in North Texas after being
dropped by the station
in August, 2007.
Ducas, whose self-stated "run and gun" newsgathering approach caused widespread unrest at the station, is now director of business development/sports for Irving-based
Talent Dynamics
. The company says he's "charged with growing our coaching and media training for professional athletes."
Talent Dynamics also notes that Ducas has produced "award-winning newscasts" in addition to player/coach shows for Dan Marino and Jimmy Johnson. "He has personally conducted countless interviews in and out of locker rooms with athletes and personalities from every sport and has been the first mentor for athletes who have entered the television world."
Oddly enough, CBS11 is one of Talent Dynamics' client stations. So Ducas could be in the position of coaching athletes in the art of deflecting questions from the likes of CBS11 sports anchor Babe Laufenberg among others.
Post-CBS11, Ducas became interim news director at WLNE-TV in Providence, R.I. before leaving the station last April. He then returned to North Texas in August as an
adjunct instructor at the University of Texas at Arlington,
where Ducas taught a broadcast course titled "Current Issues." The university's Web site no longer lists him as a member of its faculty.
Ducas joined CBS11 in March 2007 from Kansas City's KCTV-5, where his fast-paced crime and tragedy strategy helped take the station to No. 1 in the newscast ratings during his five-year reign. But he lasted less than six months at CBS11 before being replaced by current news director Scott Diener, who had been Ducas' second in command.