First a Navy graduation, then a trip to home sweet home -- Racine, WI
10/24/11 01:32 PM
By ED BARK
As noted in an earlier post, stepson Carl Morgan graduated from Navy boot camp in Great Lakes, Illinois Friday.
Carl, already an E3, set up this website back in Sept. 2006. He is the only son of my lovely wife, Madeline Bark. After the stirring festivities, Carl had a few hours of liberty before heading off to the Navy base in Meridian, Mississippi to begin the next phase of his training. Relatively early the next morning, Madeline and I headed west on I-94 for a many-splendored visit to Uncle Barky's nearby birthplace, the "Belle City" of
Racine, WI
. She had never been there, which is the case with most native Dallasites.
What would a trip to Racine be, though, without a visit to the
Mars Cheese Castle
in neighboring Kenosha? Or to
Apple Holler
in Racine County, which also is on the way to the big city (population 82,196 at last count)? Following are the pictures to prove it, as well as other shots from within Racine itself.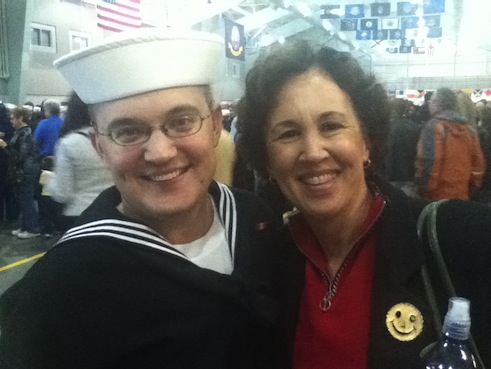 Main event: Carl and mom moments after graduation. Photos: Ed Bark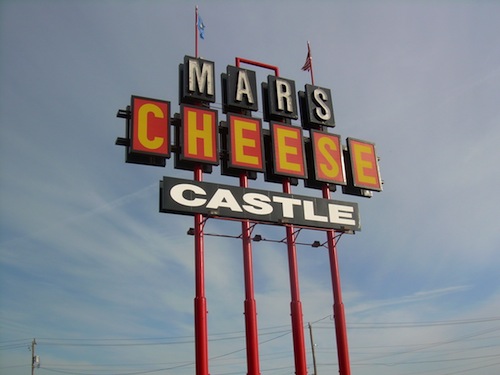 Dairyland's Taj Mahal: It's hard to miss the Mars Cheese Castle sign.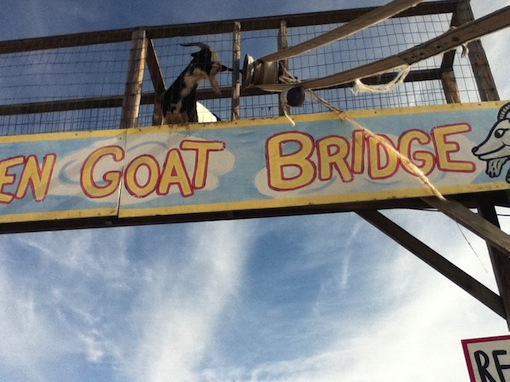 The men who stare at goats included me through a camera lens.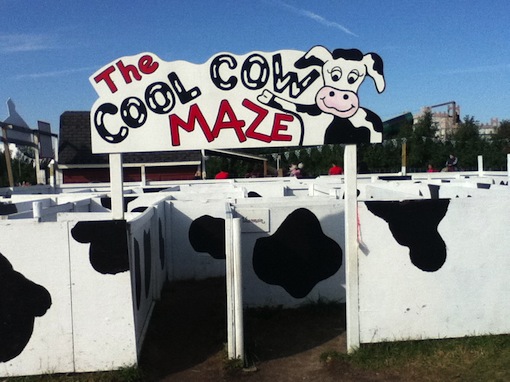 This is Apple Holler's version of The Milky Way.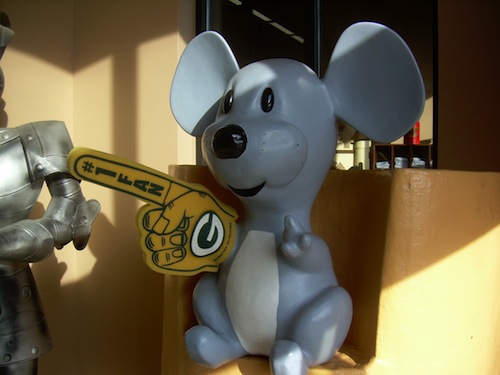 Go Pack Go! Go Pack Go! Us Wisconsinites are a simple folk.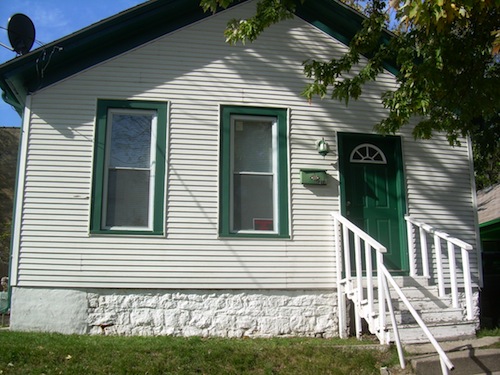 Still standing: Uncle Barky's childhood home at 1216 Schiller St. Also still standing: the concrete factory wall that served as our backyard fence and all-purpose rubber baseball returner.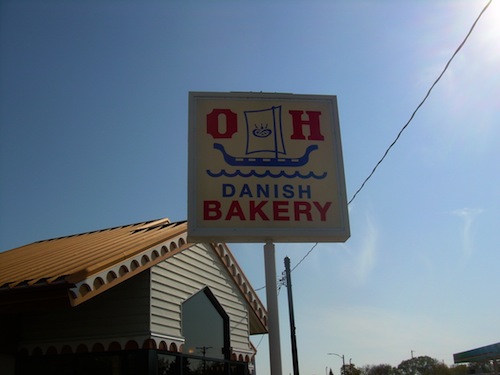 Kringles are made only in Racine. And this is the undisputed mecca.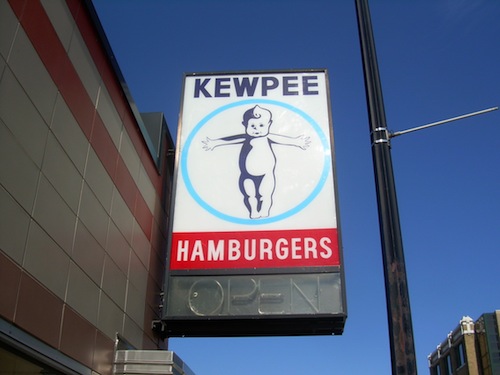 A beautiful and bright fall day had just one drawback. Timeless Kewpee's was closed for the week of Oct. 16-22. And we were there on the 22nd. Oh well. All the more reason to return someday.