Sources: Fox4 settles on Dallas native Lauren Przybyl as new Good Day co-anchor
07/28/09 07:46 PM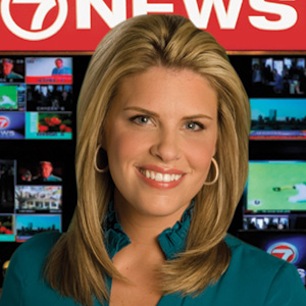 Lauren Przybyl to be new Good Day co-anchorBy ED BARK
Dallas native Lauren Przybyl, currently an anchor-reporter at NBC affiliate WHDH-TV in Boston, will be joining Fox4's
Good Day
as the program's new co-anchor, informed sources tell unclebarky.com.
Przybyl is slated to replace Megan Henderson, who left the program in late February to join
KTLA-TV
in Los Angeles.
A phone call to Fox4 news director Maria Barrs was returned by a "station spokesperson" who said, "We have nothing to announce right now."
Przybyl
, a graduate of Baylor University, worked at Belo-owned TXCN in Dallas and KCTF-TV in Waco before moving to KTXS-TV in Abilene. Her next stop was KOB-TV in Albuquerque, N.M. before she arrived at Boston's WHDH in Spring, 2004.
Fox4 has been rotating in-house anchors on
Good Day
since Henderson's departure, with Natalie Solis, Dan Godwin, Krystle Gutierrez and Adrian Arambulo all joining veteran incumbent anchor Tim Ryan in the past five months.
Good Day
has fallen behind NBC5 in the 6 a.m. ratings race but still regularly beats the three network morning shows from 7 to 9 a.m.
Fox4's search for a permanent
Good Day
co-anchor has been a closely guarded secret. It is not known when Przybyl will join Ryan, but September would be a likely startup month.
Her WHDH bio says that Przybyl often hears, "Would you like to buy a vowel?" The bio also says that she's previously appeared on NBC's
Today
show, MSNBC, CNN and the Weather Channel.
One of her competitors in D-FW will be WFAA8 early morning co-anchor Cynthia Izaguirre, whose last name also is no picnic to pronounce.
Przybyl's mother is Lin Przybyl, longtime manager of the
Colleyville Center
. A January 31, 2003 article on the Przybyls says that Lauren was 24 at the time.