Reporter Melissa Newton leaving CBS11 to join husband meteorologist in OKC
10/11/12 10:42 AM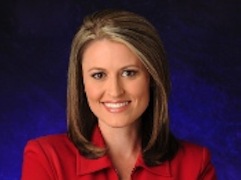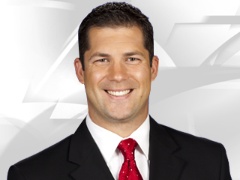 CBS11's Melissa Newton and husband Damon Lane of KOCO-TV.
By ED BARK
@unclebarkycom
CBS11 reporter Melissa Newton, who joined the D-FW station in June 2009, will be leaving soon to join her husband, Damon Lane, in Oklahoma City. They were married earlier this year.
Lane, the early morning weatherman for KOCO-TV, has been promoted to chief meteorologist in place of Rick Mitchell, who left the station in August to
join Fort Worth-based NBC5
as that station's eventual chief meteorologist. He has been at KOCO since August 2009.
CBS11 director of communications Lori Conrad confirmed Thursday that Newton "is leaving in late November to join her new husband." CBS11 hired her after Newton was laid off in March of 2009 by NBC5.
Newton, who has been working the early morning shift at CBS11, previously worked as an anchor-reporter at both KOCO and KOKH-TV in Oklahoma City. Sources say Newton is being wooed by two stations in that market to be a full-time anchor. She's a native of Roswell, New Mexico and a 2003 Texas Tech journalism graduate.
Lane, whose birth surname is Smuzynski,
married Newton under that name
on Sept. 22nd in McKinney.
unclebarky@verizon.net