Former NBC5 anchor Jane McGarry joining Good Morning Texas as full-time co-host
03/04/15 10:53 AM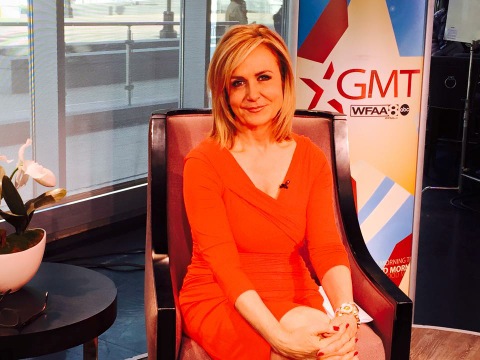 By ED BARK
@unclebarkycom on Twitter
Former longtime NBC5 anchor Jane McGarry is joining Gannett8's
Good Morning Texas
as a full-time co-host after earlier contributing with a series of "Texas Legends" segments.
She'll be teaming with incumbent Mike Castellucci on Monday, March 9th.
"They knew I was very interested in being a part of the team," McGarry said in a telephone interview Wednesday morning. "I just like the show. It's really a lot of fun."
McGarry is replacing co-host Amy Vanderoef, who as previously posted is
leaving GMT
on Friday, March 6th after the two sides couldn't agree on a new contract.
McGarry said it's her understanding that the host/contributor lineup otherwise will remain in place with Paige Smith, Carrie McClure and Shannon Powell Hart being retained. But a Gannett8 publicity release does not mention them.
McGarry also will continue to do the "Texas Legends" segments that first introduced her to
GMT
viewers in 2013 and have re-profiled the likes of Laura Bush, Roger Staubach, Jerry Jones, Willie Nelson and Mark Cuban.
"I'm working on several of them right now," McGarry said. "There are so few venues where you can still do long-form journalism these days. I just like it. It's really a lot of
fun. I really enjoy interviewing people and getting to know people."
GMT
for several years also has been home to five-minute segments in which participants pay Gannett8 to appear on the show and sell their products. That apparently isn't changing either.
"Obviously I don't make any programming decisions," McGarry said. "As far as I know, the program is going to be the same. But if you look at those paid segments, there's a lot of valuable information in many of those."
McGarry was a high-profile anchor/reporter for 30 years at NBC5 before
resigning in July 2012
after pleading "no contest" to a Class B demeanor charge of driving while intoxicated. She also apologized for "my irresponsible behavior" on her Facebook page.
In Wednesday's phone interview, McGarry declined to specifically address her long career at NBC5. "Honestly, I have enjoyed every single thing I have done in television news," she said. "And this seems like the right fit for this phase of my life."
GMT
airs weekdays at 9 a.m. In the just-concluded February "sweeps" ratings period, it averaged 55,792 D-FW viewers to run fourth in its time period behind network or syndicated programing on Fox4, NBC5 and CBS11.
GMT
likewise placed fourth among advertiser-prized 18-to-49-year-olds with 12,615 viewers in that age range.
Email comments or questions to:
unclebarky@verizon.net