This just in: A night in the lives of D-FW's late night newscasts (Tues., May 8)
05/09/07 12:46 PM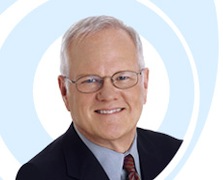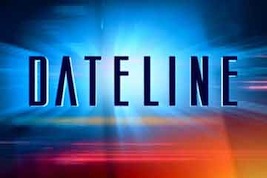 Belo8's Byron Harris had Dateline NBC in his crosshairs Tuesday.
By ED BARK
Veteran Belo8 investigator
Byron Harris
definitely took his time Tuesday with
Dateline NBC's
"To Catch a Predator" series.
He was given an extraordinary 7 minutes and 25 seconds to shred a rival news network's showiest ratings-getter.
Here's the litmus question, though. Would Harris have been so accusatory if the program were
Dateline ABC
? Or
20/20
?. You don't have to be smarter than a fifth grader to know the answer. It's a big NO. He never would have gotten out of the starting gate.
Simply put, Belo8 is an ABC affiliate station. So you won't see Harris trespassing into that territory. The Belo Corp., which also owns
The Dallas Morning News
, long has been notoriously secretive and sometimes disingenuous about its own machinations and news practices. But it turned Harris loose with a vengeance on Tuesday's 10 p.m. newscast. And the award-winning gumshoe seemed more than willing to pile-drive a competitor.
His report, titled "The Sting," returned to last November's events in Murphy, TX, where
Dateline
set up one of its prototypical "gotcha" operations with help as usual from the "Perverted Justice" web site.
Twenty-four arrests were made, but some citizens were angry about the program's clandestine invasion of their neighborhood. And since that time, "not one case has gone to court," Harris told viewers at the outset of his report. That's because of "poorly gathered" evidence and "botched" paperwork, he later said.
Perverted Justice did aid Murphy police, however, in a successful bust in July of a man who pleaded guilty to attempted coercion and enticement of a minor. The perpetrator, Ali Vagefi of Tyler, was sentenced in April to five years in prison. A companion April 19th
Dallas Morning News
article, posted on Belo8's
web site
next to Harris' expose, has further details in a story headlined "Man in online sex sting gets 5 years."
Vagefi had attempted to solicit sex from a decoy posing online as a 14-year-old girl, the newspaper reported.
"That'll be time that at least kids are safe from that one person," Murphy city manager Craig Sherwood was quoted as saying.
So there at least was precedent -- and maybe even good reason -- for the Murphy police department partnering with Perverted Justice, and by extension,
Dateline NBC
.
Belo8's Harris also produced a letter from Collin County assistant district attorney Chris Milner, who had opposed any cooperation with
Dateline
. Harris made a point of underscoring Milner's dictum that his office "is in the law enforcement business, not show business."
Harris seems to think that commerce and news are somehow entirely divorced from one another. In his February
demolition job
on
D
magazine, he told viewers that the magazine's executive editor, Tim Rogers, "admits that the 'Best Doctors' issue is about making money, from the choice of the subject to who's on the cover."
He tried to discredit some of the doctors on
D
's list, saying they'd been sued for malpractice. But the magazine's bloggers quickly struck back, noting that Harris' own expert, Dr. Arthur Caplan, had been named in a well-publicized 2000 malpractice suit.
This isn't a defense of the "To Catch a Predator" series, which clearly overreaches on occasion. But any investigation by a rival news operation automatically is suspect and open to question.
Dateline
, which apparently allowed Belo8 to use extensive footage from the program, otherwise declined to participate.
"We do not comment on the details of our news gathering," Harris said he was told.
He ended Tuesday night's marathon report by telling anchors
John McCaa
and
Macy Jepson
that "six cases from the (
Dateline
) operation have now been resubmitted" for possible prosecution, according to Murphy city manager Sherwood.
Belo8 now is likely to take credit for any future convictions. But in the meantime, maybe Harris can turn his sights on a full-page ad that ran on the back of Tuesday's
Dallas Morning News
A-section. It prominently notes that a certain doctor has been named "Best in Ophthalmology/LASIK" five years in a row.
By whom? By
D
in its annual "Best Doctors" issues.
But should Belo8's synergistic print partner, involved in the daily "cross-planning" of the station's newscasts, be taking all that ad money from a doctor who links himself to a magazine list that Harris tried so hard to demolish?
Sounds like a job for -- well, not for Byron Harris.
Also on Tuesday's late night newscasts:
***
Fox4's 9 p.m. program had strong enterprise stories by
Jason Overstreet
(on Denton families still struggling from the April 24 flooding) and
Paul Adrian
(on how temperature changes can gyp gas buyers at the pump).
***
NBC5 presented its entire 10 p.m. newscast in split-screen so that viewers supposedly could track the path of Tuesday's storms. But the weather map insert was too small to really see anything. That is unless you were watching the program on an outdoor theater-sized screen.
***
CBS11 joined rival stations in mostly ditching any reporter live shots in deference to the dangerous lightning in the area. But that pretty much meant a give-up newscast for a station that in large part has sworn off any lengthy "packaged" reports.
Absent anything in the hopper, CBS11 had to rely on a cavalcade of videotape from other suppliers plus two live shots of "big, massive flames against that dark, nighttime California sky," as anchor
Doug Dunbar
put it. He was referring to the state's latest outbreak of brush fires.
CBS11 sports reporter
Steve Dennis
did have a package in hand, though. He did a nice job on the golf course with Dallas Cowboys quarterback Tony Romo, who dreams of qualifying for the U.S. Open golf tournament someday. But his round of 72 wasn't good enough to get to the next level this year.