This just in: A night in the lives of D-FW's 10 p.m. newscasts (Wed., Feb. 28)
03/01/07 05:39 PM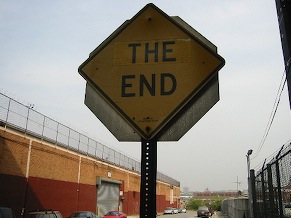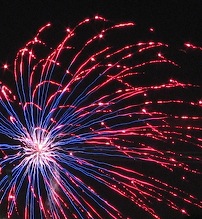 By ED BARK
It's over. Eighty weeknight 10 p.m. newscasts later, unclebarky.com at last is at parade rest for a while.
As you'll see elsewhere on this page, Belo8 came out the big winner in the four-week February sweeps ratings period, which ended Wednesday. NBC5 is still a force to be reckoned with, in the Nielsens at least. But its momentum is in a ditch and its low-brow late night newscast sorely needs a makeover.
Wednesday's finales again saw the four major news providers do what they do best -- and worst.
Belo8 and CBS11 do the most enterprise reporting, downplaying crime and tragedy in favor of stories with wider impact. Fox4 regularly puts in the extra legwork on basic news of the day reported on multiple stations. And NBC5 pumps up the fear, scatter-shooting through a dozen or more figurative dirty diapers a night.
The Peacock led Wednesday's 10 p.m. news with anchor
Jane McGarry
intoning, "A beauty shop shut down. Army officers unnerved. Tonight, terror in North Texas."
Well, not exactly "tonight." A North Texas man appeared in federal court to face charges Wednesday after he began making telephoned threats last December to area Army recruiting offices. He supposedly said, "You'll pay for your sins. The jihad has begun."
This certainly is a reportable story, and Mistress of the Dark
Susan Risdon
again was capably on the spot. But NBC5's scare tactic promos led viewers to believe they might be under attack. You can only bait-and-switch 'em for so long before losing all credibility. And the Peacock has gone virtually bankrupt in that respect.
Later in the newscast, anchor
Mike Snyder
had a stunner. "A McChange is coming to McDonald's," he said before citing three menu changes due this summer. He seemed to greatly approve of the new sweet rolls with cinammon glaze. But was this a thinly disguised "make-good" for a recent NBC5 story that said drive-thru customer complaints had gone up at McDonald's? It sure McSeemed so.
Belo8 in contrast had several lengthy reports of actual worth.
Shelly Slater
led Wednesday's newscast with a piece on how copper thefts from freeway lamp posts had left stretches of I-30 dangerously pitch dark. CBS11 reporter
Jack Fink
covered much the same ground back on Feb. 9, but these kinds of stories bear repeating.
Investigative reporter
Brett Shipp
later tracked the luxury jet plane travel of North Texas-based televangelists Kenneth and Gloria Copeland, who have pledged to use the aircraft only for God's work. Shipp wondered whether trips to Maui, Honolulu, Steamboat Springs and the like qualified as such.
On CBS11, investigator
Robert Riggs
had Wednesday's most compelling story. He looked at taxpayer-funded boarding houses that are supposed to provide humane shelter and three meals a day for their mentally disabled residents.
Instead many of these places were a disgrace. Riggs made a salient point by noting that one of the landlords has a $250,000 home that "looks out on Lake Ray Hubbard. His boarding house looks out on a pool of mud."
CBS11 also had a happy ending to its Tuesday night story of an infirm elderly man who desperately was searching for his missing dog, Dakota. They were reunited Wednesday, the station reported.
Fox4 had another utilitarian newscast. But reporter
Emily Lopez
spiked it by getting the only on-camera interview with 60-year-old Sally Reed of Frisco. She's lately become famous in these parts for fending off a nineteen-year-old male thief armed with a pistol. They wrestled and the punk ended up being shot in the stomach before running off. He's now in jail.
"Concentrate on the perpetrator, not on me," Reed told Lopez. "I just want to get on with my life.'
Nice sentiment. I'll now get on with my life for a while before again scrutinizing the 10 p.m. newscasts during the May sweeps ratings period. By then, CBS11 will have a new news director, NBC5 perhaps will have a new model and Belo8 will be fighting anew to keep its 10 p.m. crown.
Let's close, as always, with the final violent crime story count, a competition that of course was won by NBC5. Here are the not-so-grand totals:
NBC5
-- 68
Fox4
-- 39
CBS11
-- 31
Belo8
-- 23