Traffic reporter Whitney Drolen leaves CBS11 (updated)
10/24/14 12:31 PM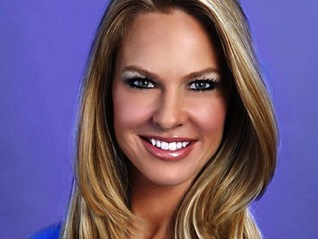 By ED BARK
@unclebarkycom on Twitter
Whitney Drolen, early morning traffic reporter for D-FW's CBS11
since August 2012
, has left the station.
Drolen confirmed, in an email to unclebarky.com, that she resigned on Friday morning, Oct. 24th.
"I'm always grateful for the opportunities I have been given," she said. "However, I'm really looking forward to the next chapter. A chapter that I feel will be much more healthy for me emotionally, spiritually, physically and mentally."
She did not specify further. Drolen's bio already has been removed from CBS11's website. Lori Conrad, the station's director of communications, said Drolen "told us that she has decided to leave the (TV) business."
Drolen, who joined CBS11 from CBS-owned stations KCBS and KCAL in Los Angeles, previously received heavy promotion in "Rollin' with Drolen" spots that touted her traffic expertise. She replaced Teresa Frosini, who became a general assignment reporter for CBS11 but left the station in July of this year.
There's no word yet on Drolen's permanent replacement. Former longtime NBC5 traffic reporter Tammy Dombeck has been
CBS11's fill-in traffic reporter
since March of last year. Conrad said that Dombeck "will fill in until a replacement is named."
CBS11 currently ranks fourth in the early morning news ratings. The station has been without early morning co-anchor Brendan Higgins since August. He was dropped by CBS11 after
unclebarky.com reported his arrest
in Aspen, Colorado on charges of disorderly conduct and resisting arrest. Staffer Jason Allen has been filling in since.
Email comments or questions to:
unclebarky@verizon.net