Picky Picky (Vol. 4)
03/17/08 09:08 PM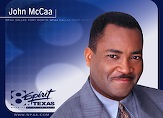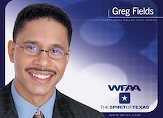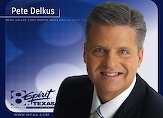 By ED BARK
So could it be true that D-FW television's very best sharp-dressed men are all flaunting their fashion senses at one station?
Well, yeah, it is true, at least in the eyes of this discerning slob. WFAA8 definitely has three dapper dandies in anchor John McCaa and weathermen Greg Fields and Pete Delkus.
Fields perhaps deserves extra credit for making himself a show horse in the ungodly early mornings. Still, McCaa's the ever-crisp, longstanding Pierre Cardin of this field and Delkus is seldom less than super-natty.
But who's the Sultan of Sartorial Splendor? The Wizard of Wardrobes? The Fauntleroy of Fine? The Gentleman Caller? The Bridegroom of Wedding Cakes? The Kingpin of Color Combos? The Viceroy of . . .
Oh shaddup. It's time to vote with your comments for:
A.
John McCaa
B.
Greg Fields
C.
Pete Delkus