Pay-for-play conundrum clouds TEGNA8's high-profile "sweeps" series on Dallas County voter fraud
05/19/17 02:39 PM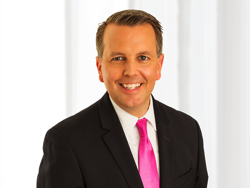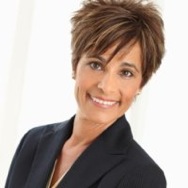 TEGNA8 reporter Jason Whitely & news director Carolyn Mungo.
By ED BARK
@unclebarkycom on Twitter
TEGNA8's heavily touted series of stories on alleged absentee voter fraud in Dallas County elections became tainted Friday when
The Dallas Morning News
published a
front page story
saying that the station's whistleblower also is a "person of interest" under investigation and that the Dallas-based ABC affiliate paid him for exclusive rights to audio recordings.
Respected reporter Jason Whitely is not named in the lengthy piece by Naomi Martin (with contributions by Robert Wilonsky). But he's been the point man for the ongoing series, which is airing during the competitive May "sweeps" ratings period. The station so far has made no mention on the air of its payments to Sidney Williams, whose secret recordings have fingered another man, Jose Barrientos, as the primary perpetrator of voter fraud. Barrientos has denied any wrongdoing and claims there's an ongoing "witch hunt" directed at him.
From a television criticism perspective, it's an ethical misdemeanor at best to pay sources for information. But it's appreciably worse not to disclose such payments. Or to belatedly claim they're something other than what they were.
Williams told
The News
that TEGNA8 paid him $2,500 for the tapes under the provision that he not share them with anyone else.
The News
said he showed the paper a $1,000 contract with TEGNA8 but declined to show another contract that allegedly showed the station paying an additional $1,500.
TEGNA8 news director Carolyn Mungo termed the station's payments a "licensing fee," but for less than the $2,500 that Williams is claiming.
"We do not pay for information," Mungo said in an email response to
The News
. "In this case, WFAA had already done its reporting. We conducted our on-camera interview. We then licensed the contents of the audio conversations as supporting documentation of information already obtained."
A source at rival CBS11 said the station was pitched the same story, but declined after learning it had a price tag attached. Williams has a minimal criminal record, but in 2007 was sentenced to 75 days in jail for misdemeanor theft,
The News
reported. He also pled guilty later that year for knowingly filing a false official report in Bexar County, the paper said.
Mungo does not talk to this reporter, and in fact sometimes steers interviews with station personnel to Fort Worth's
Star-Telegram
after unclebarky.com makes inquiries, according to sources at TEGNA8. The station has a "content sharing" arrangement with the
Star-Telegram
, as does
The News
with NBC5, which regularly features several of the paper's reporters in on-air segments.
TEGNA8 is locked in a tight "sweeps" battle for first place in total viewers at 10 p.m. Through the first 16 of 20 weekdays measured by Nielsen Media Research, TEGNA8 is averaging 159,964 viewers per newscast, with CBS11 (152,693) and NBC5 (145,422) close behind.
Among 25-to-54-year-olds (the main advertiser target audience for news programming), TEGNA8 also is in the thick of it. Fox4 leads with 45,101 viewers, followed by TEGNA8 (42,094) and NBC5 (39,087).
Email comments or questions to:
unclebarky@verizon.net