WFAA8 reporter Steve Stoler leaving after 11 years for Plano public relations post (updated)
11/18/13 04:37 PM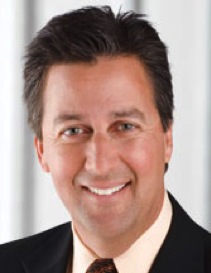 By ED BARK
@unclebarkycom on Twitter
Another veteran WFAA8 reporter is leaving the station.
Sources confirm that Steve Stoler, who joined WFAA8 in December 2002, has decided to take a position as director of media relations for the City of Plano. Collin County, where Plano is located, has been Stoler's primary beat for the last decade.
Stoler's last day at WFAA8 will be December 6th. He is scheduled to begin his new job three days later.
WFAA8 news director Carolyn Mungo later confirmed Stoler's departure and he then sent an extended reflection on his 34 years in television news and the "exciting new opportunity" awaiting him. Rival station Fox4, where Stoler worked for 17 years before joining WFAA8, initially informed its news staff via email of his decision to leave WFAA8.
Stoler cut his TV news teeth in 1980 at Macon, Georgia's WCWB-TV (now WMGT-TV).
"We used to say WCWB stood for 'We Can't, We're Broke.' Or "Why Compete, We're Beat,' " Stoler recalled.
While at WCWB, Stoler said he submitted to a "few things I'm not particularly proud of." This included picking a viewer's name from a barrel as part of a contest he hosted.
"That person had 41 minutes to call in and claim their prize," Stoler said. "The prizes were embarrassing. I gave away gift certificates for dentures and glass ashtrays. WCWB also featured live professional wrestling every Wednesday. It may have been the worst television station in the country. But it was a great place to start a career."
He's survived worse, including Hodgin's disease in 1997 while with Fox4 in D-FW. It resulted in a series of reports on his treatments titled "The Cancer Chronicles," produced by former Fox4 medical reporter John Hammarley.
"My goal was simple," Stoler said. "I wanted anyone who thought they could have cancer to get checked . . . But I never expected the outpouring of love and support I received from our viewers. It touched me in a way no other story did."
During his long reporting career, Stoler also has covered stories ranging from "Baby Jessica" (who was trapped for more than two days in a tiny Midland, TX well); the San Francisco earthquake during the 1989 World Series; and the lengthy Branch Davidian standoff in Waco.
"It's been a wonderful ride!" Stoler said. "Thank you, North Texas! I am blessed to live in such a great community. It has been a privilege to work as a journalist in the place I proudly call home."
As
previously posted
, WFAA8 also is losing seasoned reporter Monika Diaz next month. The station's new owner, Gannett Company, is expected to officially take control of WFAA8 before the end of this year. Dallas-based Belo Corporation has run the station since 1950.
Email comments or questions to:
unclebarky@verizon.net