This just in: A night in the lives of D-FW's 10 p.m. newscasts (Mon., Nov. 13)
11/14/06 03:55 PM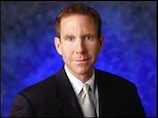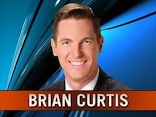 CBS11's Jay Gormley, Belo8's Mike Castelluci, NBC5's Brian Curtis
By ED BARK
What's the story with D-FW's 10 p.m. newscasts? Too often, it seems, there really isn't one.
Night 8 of the ongoing November "sweeps" offered plenty of material. As usual, NBC5 set the pace with its "Not Just What Happens, What Matters" mix of crime alerts, health alerts and scary what-might-have-beens.
The station's second story Monday night was on a four-year-old girl with scabs on her face who alarmed at least one passenger on a Southwest Airlines flight from El Paso to Dallas. Might she have had contagious chicken pox or something even worse? Reporting live from Love Field,
Susan Risdon
said the airline responded by checking her out and determining that the girl had been cleared for air travel by her doctor. The kid then took a second flight to Tulsa with her mother. Was that really the second most important story of the day? Was it a story at all?
Next came anchor
Jane McGarry's
reader about a five-year-old Denton girl who had been bitten in the face by a dog. Medics were on the scene, but "her injuries weren't as serious as first feared," McGarry told viewers. Was that the third most important story of the day in the country's sixth largest TV market?
McGarry later chimed in with a cheery tease before a commercial break. "There is a new risk for breast cancer," she said. "And it's likely on your dinner plate."
Boy, ain't that always the way it goes? The station later whisked through a brief on how heavy red meat eating could increase the risk of breast cancer, according to a Harvard University study.
"But this is only one of many causes of breast cancer," McGarry cautioned. It's another way of saying that NBC5 might clue you to the perils and pitfalls of peaches on another news night.
NBC5 reporter
Brian Curtis
later chipped in with another nightly bargain hunt. All well and good, except that his no-questions-asked air kisses of various product sellers amount to transparent infomercials. His latest beneficiary was a Web Site that promises lower airline fares than some of its better known online competitors. Yeah? So?
We'll cleanse the palate with a legitimately solid story before moving on to Belo8 "Why Guy"
Mike Castelluci
. CBS11 reporter
Jay Gormley
had a very intriguing piece on young men who are starving themselves thin. Most anorexics are women, but the male gender lately is going on something of a bender, too.
Gormley focused on a "thin is in" group of five young men whose average height and weight is 5 foot 11 and 130 pounds. He also interviewed recovering anorexic Kyle Erwin, a 5 foot 7 inch 23-year-old who once shrunk himself to 88 pounds. It was a revealing story from a different angle than we're used to seeing.
Over on Belo8, the puckish Castelluci was sent to Los Angeles for an up-close-and-personal look at Emmitt Smith's Tuesday night showdown with Mario Lopez on ABC's
Dancing with the Stars
performance finale. Anchor
Gloria Campos
first introduced him as the "Wise Guy" before correcting herself. But on second thought, "You
are
kind of a bit of a wise guy anyway," she told him.
"Well, thanks very much -- I think," said Castelluci, who'd already had a bad day. His efforts to interview Emmitt or watch his "top secret" rehearsal were rebuffed by his own ABC network, leaving Castelluci without a story unless he concocted one. So he did, visiting a Pink hot dog stand where Emmitt had eaten at least once.
"He was wolfing it down. He was very excited to get a Pink hot dog," said owner Gloria Pink in a "story" that Belo8 billed as "Food For a Champion."
Castelluci also interviewed a couple of people who had never heard of
Dancing with the Stars
(vengeance is his!) and treated viewers to a Hollywood Walk of Fame "street performance" from a guy dressed as Barney the dinosaur. A better idea would have been to let Castelluci call it a day and then ream out the ABC network behind closed doors for stiffing him.
All four stations -- haven't forgotten you, Fox4 -- gave prominent play to the stormy City Council meeting in Farmers Branch, where English was voted the city's official language and landlords were told they'll be held accountable for housing illegal immigrants. The pushing, shoving and shouting outside made for "good" TV pictures, but the stations presented the story responsibly. Belo8, the only station to send two reporters, had the overall best coverage.
In recycling bin news, Fox4's
Brandon Todd
told about the nine-year-old boy from Cleburne who steered his mother's car to safety and then calmly called 911 after she had passed out at the wheel. Belo8's
Jim Douglas
had the same story on last Thursday's 10 p.m. newscast.