Belo8 news veteran switches sides to side with new mayor
08/09/07 05:24 PM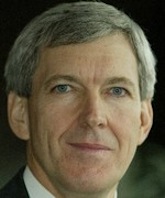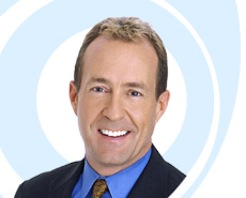 Soon to be allies: Mayor Tom Leppert, reporter Chris Heinbaugh
By ED BARK
Veteran Belo8 reporter Chris Heinbaugh will be changing uniforms later this month, moving from covering City Hall to playing on the same team.
Heinbaugh confirmed late Thursday afternoon that he'll become new mayor Tom Leppert's chief of staff on Aug. 27th. The story was first reported by metro reporter Dave Levinthal of
The Dallas Morning News
, which like Belo8 is owned by Belo Corp. Heinbaugh also had periodically written columns for the newspaper.
"It really was not even on my radar," Heinbaugh said in a telephone interview with unclebarky.com. "It wasn't something I was seeking out."
Heinbaugh, 47, had however been contemplating a career change when the mayor's office contacted him last week to gauge his interest in becoming Leppert's right-hand man.
"I met with the mayor and we had a great conversation," Heinbaugh said. "He's smart as hell, he's enthusiastic and he knows where he wants to go. In a way I see part of my role as a facilitator. This mayor does not need a mouthpiece. He's fully capable of formulating a message and delivering it. I can help him navigate the press and make him aware of what they're looking for. I also can help him navigate City Hall."
Heinbaugh, who joined Belo8 in November 2000, said he informed station management on Monday of his interest in the mayoral job after "tiptoeing around doing any City Hall stories so there wouldn't be any conflict of interest." Leppert and Heinbaugh then sealed the deal over breakfast at La Madeleine.
The two never discussed any such appointment during the campaign, said Heinbaugh, who had "been looking at other things" beyond Belo8 after Leppert was elected.
"I think it just came down to feeling I'd done everything I could do in television," he said. "I'd rather make a decision now than when you're feeling beat up and tired and not in a good frame of mind. Opportunity knocked and it seemed like a good opportunity to stay in Dallas and contribute. When you end up covering City Hall for so long, you really become invested in it."
Belo8's new City Hall reporter will be veteran Brad Watson. Heinbaugh's tentative last day at the station is Aug. 22nd.