Christmas Eve marching orders at TEGNA8: you are all expected to be know-it-alls about the Dallas Cowboys
12/26/16 11:24 AM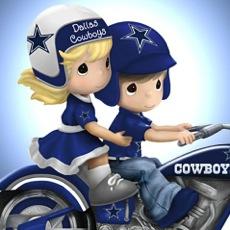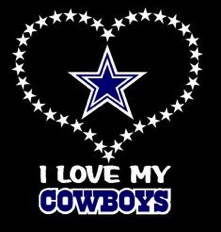 <
By ED BARK
@unclebarkycom on Twitter
News staffers at Dallas-based TEGNA8 perhaps were expecting traditional Christmas Eve well-wishes from station management.
Instead they received this rather grinch-y Cowboys for Dummies missive from news director Carolyn Mungo. She firmly let it be known that the station is all aboard the Dallas Cowboys bandwagon as the team gets ready for post-season play.
"Hi everyone. I realize that some of you may not be into football. And that's okay." the message began. "But that time is officially over. At least in the month of January."
Mungo said that all news personnel will "be expected to know your stuff" when it comes to the current-day and past editions of the Cowboys. "Consider this like preparing for an election," she wrote. "Be prepared. Know the team. Research the history. Study the star players. Know the playoff and super bowl dates. Be engaged, involved, and informed when talking. Follow the Cowboys on social media. Facebook, Twitter, etc. Pick up on what fans are saying that way.
"The great thing is -- this stuff is all online. Read articles. Write a one sheet. Remember fun things you learn along the way. This is now on y'all do (sic) get up to speed. Cowboys are in the playoffs. Study what that means. It's the one thing that unites this town. The research and study begins now. We need to make sure our audience knows -- we know what we're talking about. They will absolutely know if we don't."
There's no shortage of Cowboys' cheerleading -- particularly by the non-sports anchors -- at all four of D-FW's major TV news providers. It can be more than a little embarrassing. But Mungo's marching orders take it to a new level when it comes to mandatory full-immersion.
The timing of her directive was the equivalent of a stocking full of coal in the view of some TEGNA8 staffers. But it also wasn't entirely coincidental. TEGNA8 will be the over-the-air broadcast station for the Dec. 26th edition of ESPN's
Monday Night Football
, in which the Cowboys host the Detroit Lions at Jerry's Palace. And the station has a pre-game Dale Hansen sports special ready to go at 6:30 p.m.
Hansen decidedly is
not
a Cowboys cheerleader. Nor are TEGNA8's other sports anchors and reporters. But Mungo, who does not communicate with your friendly content provider, seems to be strongly implying that the station's news staffers would be well-advised to get their pom pons ready. "Let's go Cowboys!" Mungo tweeted a week before Christmas. She shared the same sentiment -- but with two exclamation points -- on Nov. 13th.
In an effort to further her own knowledge of the Cowboys, here are five basically elementary questions that Mungo might have trouble answering without first googling. Maybe some staffers can clue her in, though.
1. What did Danny White do on the field for the Cowboys other than play quarterback?
2. What former Cowboys coach had a shoulder-punching flareup on the air with Hansen?
3. Who were the two principal stars of ABC's first Dallas Cowboys Cheerleaders movie?
4. What current Cowboys player has a surname that also spells out the city where the Cowboys played for many years?
5. What two teams did the Cowboys defeat during their Super Bowl run in the 1990s? Hint: they beat one of them twice.
LOCAL TV NEWS NOTE:
This could bear watching.
CBS11's weekday P.M. news co-anchor, Kaley O'Kelley, is filling in for the vacationing Karen Borta this week on the early morning editions.
Sources at the station say that Borta, who was
shifted from nights to mornings
in January 2015, has grown weary of the waker-upper shift and wouldn't at all mind reuniting with anchor Doug Dunbar on the 5, 6 and 10 p.m. newscasts. In contrast, O'Kelley (who was
hired as Borta's P.M. replacement
in January 2015), reportedly likes the early mornings and wouldn't be averse to relocating.
CBS11 continues to
struggle in the Nielsen ratings
in the early mornings and on all three P.M. newscasts. So a Borta-O'Kelley swap isn't out of the question, but of course would have to be approved at the CBS corporate level by CBS11's owner. The station currently has an interim news director, Laurie Passman, who was named to the post after news director
Mike Garber was dropped
in August of last year.
Nothing at all may come of this. But Borta's discontent is genuine. She has not responded to a message asking for comment and CBS11 has a policy of not discussing potential personnel moves or any that are still in progress.
Finally, the answers to those Cowboys questions:
1. He also was the team's punter. 2. Barry Switzer. 3. Jane Seymour and Bert Convy. 4. David Irving. 5. The Buffalo Bills and Pittsburgh Steelers.
Email comments or questions to:
unclebarky@verizon.net