CW33's The RC Project proudly puts the vacu- in vacuous
03/16/10 09:09 AM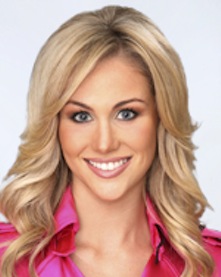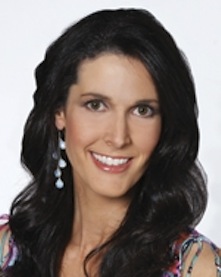 RC Project duo Candice Crawford and Roni Proter of CW33
By ED BARK
Resembling a public access TV pilot from Poughkeepsie -- only infinitely worse -- CW33's
The RC Project
somehow premiered Monday in the nation's fifth-largest TV market.
"We're kinda like the dessert at the end of the meal -- the best part," bragged the C of the duo -- former Miss Missouri USA 2008 Candice Crawford.
RC Project
, co-starring the station's Roni Proter, arrived at the close of CW33's new 5 p.m. local newscast, a companion to the existing 5:30 p.m. edition. The new half-hour was decidedly low on nutrients and production values but high on rip 'n' read content and the usual constant, hackneyed use of theme music.
Still, it looked like
Avatar
compared to the climactic daily segment presented by Crawford and Proter. Their guest, Victoria Torres, bubbled about "The Big Bag" phenomenon supposedly sweeping women's purses. She brought a few with her, but they were partially obscured behind a pot of flowers on a decidedly pedestrian-looking coffee table. No one apparently was bright enough to tell her, "Pick it up and let people
see
the damned thing."
"My favorite one. R-i-i-i-i-i-cola," Crawford cooed at one point, acting as though she'd just been given a free pass to see
Hot Tub Time Machine
.
While they talked -- mostly gibberish -- an intrusive hip-hop/pop background track threatened to drown out everything they were saying. Unfortunately it wasn't quite up to the task.
The multi-faceted Proter also helms CW33's weekly "Up All Night" feature and reported on spring bras and avoiding "smooshed boobs" during Monday's 9 p.m. newscast. For the purposes of
The RC Project
, she showed what I thought was a wrist bracelet but turned out to be a designer "cuff" made by Maggie Felicetti. A second cuff, which resembled a dead feather duster, would go great with a "boyfriend blazer," Proter added.
Look, these segments obviously aren't for old goats like your friendly content provider -- or perhaps even for anyone of sound mind and body. But the overall presentation here was dreadfully amateurish and self-important. And the content was of no import whatsoever. Color bars would have been more educational.
Viewers perhaps could watch
RC Project
for comic relief. Actually, though, it's depressing to see a hunk of local newscast time wasted on such a vacuous pursuit. Is there really a market -- in the fifth largest market -- for this kind of piffle?
Take a look for yourself and see if you can find any redeeming values. I've come up empty.