NBC5 reporters Ashanti Blaize and Susy Solis out after four years at the Fort Worth-based station; new co-anchor for 5 and 6 p.m. newscasts comes directly from Turner Sports (updated and updated again)
10/03/11 03:25 PM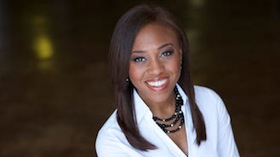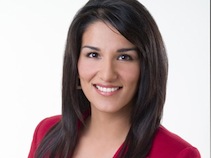 Ashanti Blaize and Susy Solis in their NBC5 website photos.
By ED BARK
Two four-year veterans at Fort Worth-based NBC5, anchor-reporter Ashanti Blaize and reporter Susy Solis, will be leaving the station this month as part of an ongoing station shakeup.
Both joined the NBC-owned station in October 2007. They confirmed via email responses that their tenures are soon ending. NBC5 news director Susan Tully later verified other changes in a Monday evening phone call to unclebarky.com. They include the hiring of Marc Fein from Turner Sports, who will begin co-anchoring NBC5's weekday 5 and 6 p.m. newscasts later this month, Tully said.
Fein, 43, joined Turner Sports in 2004 and has had a variety of studio and field reporter roles. He's been an occasional substitute host for Ernie Johnson on TNT's
Inside the NBA
and also has been an anchor for NBA TV, which is managed by Turner Sports and the NBA.
Before moving to Turner Sports, he worked from 2002-'04 at Dallas-based Fox4, where his duties included hosting the Dallas Cowboys pre-game show. He also was a weekend sports anchor and weekday sports reporter for Fox4.
"Yes, he's transitioning from sports to news," Tully said. Fein, who's already in training at NBC5, will co-anchor the 5 p.m. news with Jane McGarry and the 6 p.m. edition with Meredith Land. Brian Curtis and Kristi Nelson remain as co-anchors of the station's 4 p.m. weekday newscasts, with Curtis and Land continuing on 10 p.m. editions.
Blaize, a regular weekend anchor who also reports and substitute anchors on other newscasts, will have her last day at NBC5 on Thursday, Oct. 13th. Solis, a general assignments reporter, will be leaving after the Oct. 14th workday.
Blaize and Solis initially declined to comment on what they might be doing next or the circumstances of their departures.
But Blaize later sent an additional comment via email, saying, "I wasn't cut from KXAS. I chose not to sign another contract."
She also took the opportunity to say goodbye.
"It's been a wonderful run here in D-FW for the last four years," Blaize said. "I've grown so much personally and professionally. I thank the viewers for watching, and my competitors for the camaraderie and for always keeping me on my toes, and NBC5 for giving me a great opportunity."
Blaize joined NBC5 from KLAS-TV in Las Vegas. She has a masters degree in communications from the University of Miami.
Solis arrived at NBC5 from KTSM-TV in El Paso. She is a graduate from the University of Texas at El Paso, where she also majored in communications.
Tully also confirmed that Annie Potasznik, who joined NBC5 in early 2009, is "no longer with us." She had been reporting the "Around Town" segment at the end of Saturday's late night newscast as well as contributing to the station's 5.2 digital channel.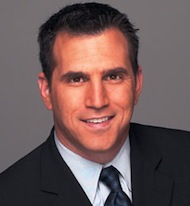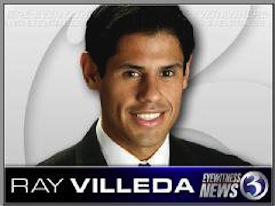 New NBC5 hires Marc Fein and Ray Villeda.
On the hiring front, Tully said that NBC5 also has picked up reporter Ray Villeda, who started this week. He arrived from WFSB-TV in Hartford, Conn.
"I've been hiring like crazy," Tully said, noting that two more full-time reporters and a backpack "video journalist" will soon be announced as NBC5 reporters. "I want to make it very clear. We are hiring reporters . . . Got a lot of activity here. It's fun."