The problem is not with your set: Fox4 finally makes it a high-definition foursome
02/18/09 12:33 PM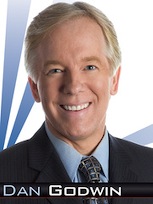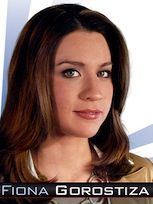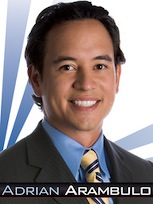 By ED BARK
Let the record show that Fox4 at last went to high-definition local newscasts with the Wednesday, Feb. 18th noon edition.
The Dallas-based station did so seamlessly and without any technical glitches or promotional fanfare. The only indicator to viewers -- besides the crystal-clear, widescreen pictures -- was a rotating "Fox HD" symbol in the lower left-hand corner.
Making history, but without calling any attention to it, were anchor Dan Godwin, weathercaster Fiona Gorostiza and reporter Adrian Arambulo, who filed the first live report -- on the three-year-old girl from Argyle who died after falling into a septic tank.
Many viewers will first notice the difference on Wednesday's 9 p.m. newscast, whose widescreen pictures finally will be a match for the Fox network programming preceding it.
Fox4 also has widescreen pictures from the field, although some file footage is still in the older, square-boxed analog format. That leaves NBC5 as the only HD newscaster in D-FW without the capability to show full-screen pictures from outside the studio.
Fox4 made the switch to HD on the day after a much-publicized Feb. 17th national digital conversion that was pushed back to June 12th earlier this month.
WFAA8 was the HD pacesetter in D-FW, switching over on Feb. 2, 2007 after a big promotional campaign.
NBC5 made the switch on Sept. 7, 2007 and CBS11 made it a threesome on Sept. 23rd of that year.