After more than four decades in the trenches, CBS11 reporter Bud Gillett bowing out
07/20/15 11:53 AM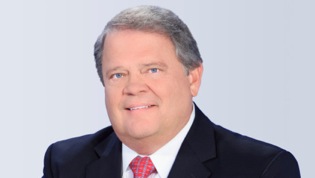 By ED BARK
@unclebarkycom on Twitter
Bud Gillett, one of the longest-serving TV reporters in D-FW, has decided to call it a day -- and a night.
"As I'm part of gen-Deadhead: it's been a long strange road," Gillett tweeted Monday morning. "37 years in DFW but am packing it in. I retire Friday. Thanks, Texas. Love y'all."
Gillett has been at CBS11 since September 2001 after a long career at rival Fox4. He has survived a lot, including a
sharply worded lawsuit filed against CBS11
in July of 2009. The suit, which he later dropped, charged the station with retaliation and reverse discrimination based on his age, sex, race and national origin. He was 60 at the time.
Station management said the suit was without merit. In February 2011, Gillett told unclebarky.com, "It's resolved. That's all I'm authorized to say."
Gillett also will be remembered as a pavement-pounding street reporter who seemingly had no aspirations to anchor. According to his CBS11 bio, he spent a total of 42 years as a reporter in major TV markets. Before arriving in D-FW, he worked for stations in Detroit, St. Louis and Indianapolis.
Gillett was a first-hand witness to some milestone Texas news events, including the Branch Davidian cult standoff in Waco in 1993 and the rescue of toddler Jessica McClure from a Midland well in 1987.
He also had a nice, light touch when the occasion called for it. A favorite story down the stretch was this
2011 piece on a snow day at Flagpole Hill
in Dallas. And now it's time for Bud Gillett to exhale and coast a little, too.
Email comments or questions to:
unclebarky@verizon.net