Hansen style: "Unplugged" anchor kisses off Big Bill as Oz's Wicked Witch
01/22/07 11:19 PM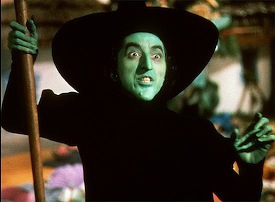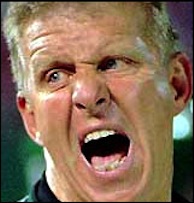 By ED BARK
He's neck-tieing himself now, in deference to Belo8 management. Sports anchor Dale Hansen will never wear a choke collar, though. He proved it again on Monday's 10 p.m. newscast with a withering
Wizard of Oz
sendup that sent Bill Parcells off to the tune of "Ding dong, the Wicked Witch is dead."
"Well, I do some of these to amuse myself. And I'm amused right now," said Hansen after the piece ended with a tight shot of a glowering Parcells. At its best, "Hansen Unplugged" is a shock to the system. This one had enough voltage to power an electric chair.
Hansen at first lit a few lightbulbs.
Successful head coaches have varying temperaments, he said. Tom Landry was stoic and outwardly unemotional while Jimmy Johnson "would scream and yell at everybody." But both won Super Bowls with the Dallas Cowboys after surrounding themselves with quality staffs working for a boss "they liked and respected."
Not so Parcells, said Hansen. "Most if not all of his assistants hated working for the man . . . The Cowboys and their fans deserve better than that."
That set the stage for the
Wizard of Oz
footage, with Hansen depicting Valley Ranch as Emerald City.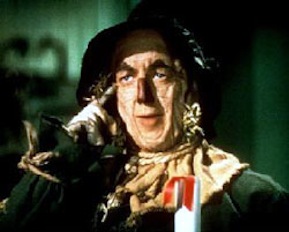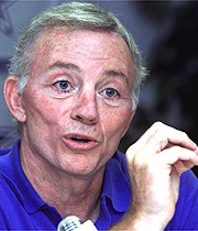 "We have an owner who doesn't have a brain," Hansen said. "Too many in the organization don't have the courage anymore to speak out (Cowardly Lions). A $10 million dollar receiver who doesn't have a heart (the Tin Man). At least his heart wasn't in it. But at least Bill Parcells is gone. And if it is going to get better, that's a good place to start."
Those fighting last words came as "Ding dong the Wicked Witch is dead" played Big Bill off the Cowboys' grand stage. Fair? Not entirely. But it sure was fun to watch and it definitely will be all over D-FW talk radio Tuesday morning and afternoon.
"That is a great movie and a great analogy," Belo8 anchor Gloria Campos chimed in.
It's also "a very good decision to get Parcells out of Valley Ranch now," Hansen said.
Anchor John McCaa could only shake his head and tightly smile. "He never fails," he said of Hansen as the station shifted to
Nightline
.
You now can see the video on the
Above the Fold Blog
page. Except that the closing anchor comments have been snipped off.