Schneider gets reins at CBS11/TXA21 (updated with interview)
02/16/10 11:41 AM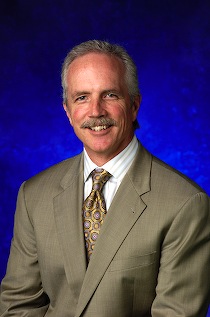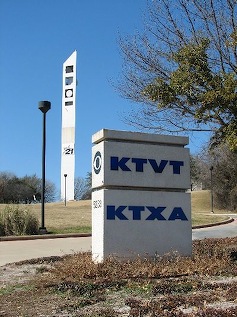 By ED BARK
Gary Schneider, who had been acting general manager at CBS11/TXA21 since Steve Mauldin's abrupt departure in December, got a permanent promotion Tuesday.
He'll be the D-FW based stations' president and GM, CBS Television Stations president Peter Dunn announced, praising Schneider as a "proven leader" with "experience and knowledge of the marketplace."
"I'm extremely happy to be leading the charge for KTVT (CBS11's call letters) and KTXA," Schneider said in a statement. "We have a lot of positive momentum at both of our stations and I look forward to working even closer with our staff, clients and community."
Schneider's first task will be to name a news director. The position has been vacant for several weeks after Scott Diener joined Mauldin at CBS-owned KCBS-TV and KCAL-TV in Los Angeles.
"I've been interviewing candidates over the last three or four weeks," Schneider said in a telephone interview Tuesday afternoon. "I would love to make an offer by the first of March and have somebody over here by the middle of March in time to get ready for the May sweeps."
Schneider, 51, had been senior vice president and station manager at CBS11/TXA21 since August 2004. He initially joined CBS in 2002 as the head man at KEYE-TV in Austin, which was owned by the network at the time.
"It's really going to be a continuation of what we're doing here," Schneider said when asked how he'll make his stamp on CBS11/TXA21. He has no plans to change anchors or drastically alter the reporting staff.
"I think that might be the case if I were coming from outside the market," Schneider said. "But I'd be kind of pointing the finger at myself if I were making a lot of changes in that regard. So there won't be anything that could be considered an overhaul. . . We're very happy with who we have on our team right now."
CBS11's self-standing investigative unit basically has gone out of existence with the recent departure of reporter Bennett Cunningham and the producer who was in charge of what once was a full-time, three-person team of Cunningham, Robert Riggs and Ginger Allen.
"We're still doing investigative pieces," Schneider said. "But in terms of an investigative reporter, I'd prefer that be a position that the new news director will fill."
TXA21's
First In Prime
7 to 9 p.m. local newscasts are still making money, he said, even though they're drawing barely measurable audiences on some nights.
"It's an integral part of the station, but I do think there are some things we can do to make the product stronger," Schneider said.
TXA21's Friday night newscasts will be preempted by Texas Rangers games when the station launches its 25-game package this spring. Josh Lewin and Tom Grieve will remain the play-by-play announcers for the TXA21 telecasts, with Gina Miller and former Ranger Mark McLemore doing the pre- and post-game shows.
Featured sports anchor
Babe Laufenberg's contract expired on Jan. 1st
, but "it'll be worked out," Schneider said. "Babe is our guy."
Laufenberg's work load can get especially heavy during football season, when he works weekends as the Dallas Cowboys' radio analyst while also doing his Sunday night show,
The Score
, for CBS11. "There might be some more days off that we will work with him on," Schneider said of his overall presence on CBS11.
Schneider has spent more than two decades in executive positions at major market TV stations. Before CBS took ownership a decade ago, Schneider was KTVT's local sales manager from 1987-89, when the station was the property of Gaylord Entertainment. From 1993-'96 he served as vice president and general manager of KSTW-TV in Seattle, which also was owned by Gaylord at the time.