More national exposure for "America's premier gentlemen's club in the heart of the Dallas/Fort Worth metroplex"
04/07/10 08:18 AM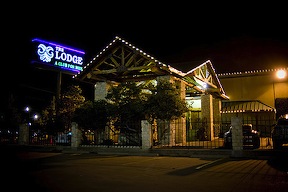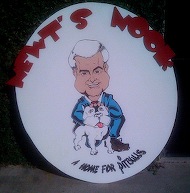 By ED BARK
A reporter for ABC's
Nightline
visited
The Lodge
Tuesday evening -- on business.
It's the latest example of national coverage -- and un-coverage -- of the upscale Dallas gentlemen's club.
Nightline
is spotlighting The Lodge for an upcoming look at efforts to repeal the Texas "sin tax," which requires strip clubs to collect a $5 surcharge for each customer visit.
The Lodge was featured on several editions of MSNBC's
Rachel Maddow Show
last year after its
dustup with former House speaker Newt Gingrich
, which also received heavy local coverage. It all ended up in The Lodge's establishment of "Newt's Nook," a home for pit bulls.
"Writer in residence" Michael Precker, a former
Dallas Morning News
reporter who also is an assistant manager at The Lodge, earlier appeared on CNN's now defunct
D.L. Hughley Show
to talk about his unusual career transition. CNN took its cue from a feature on Precker and The Lodge in
The Wall Street Journal
. The club also played host for Showtime's recent
Paul Mooney: It's the End of the World!
, which was filmed by
AMS Pictures
of Dallas.
Exposure on
Nightline
arguably is another step up for The Lodge. Maybe
Meet the Press
someday? All things considered, that's not out of the question.