Former CBS11 newser Marita Arita champions/endorses Barack Obama in first film from her new film company
10/22/08 11:33 AM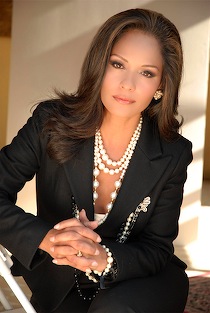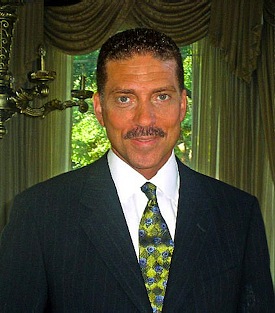 Maria Arita and husband/business partner Thomas Howard
By ED BARK
Former CBS11 anchor/reporter Maria Arita, downsized from the station in late March, is now running a Frisco-based film company in partnership with her husband, Thomas Howard.
Their first production, a little late in the game perhaps, is
Barack Obama: Who Is This Guy?
, which was released on Oct. 1st and now is in stock at Blockbuster.
Narrated by actor Blair Underwood, the Veridicus Films production aims to "help shape for the everyday American, frustrated by the daily diversions of sensationalized journalism and political spin, what's truly at stake and the monumental significance of this moment in our nation's history."
Obama's candidacyArita joined CBS11 in December 2003 and also has previous acting credits on
Dallas, Wishbone, Dangerous Curves
and
Walker, Texas Ranger
. In a separate "Maria Arita-Howard's"
blog
, she urges friends and "fellow Obama supporters" to rally around "a documentary that is going to change this election!"
Barack Obama: Who Is This Guy?
"tells the historic narrative of this election with factual analysis and real people without ever demonizing or belittling anyone," Arita writes. "There is a vigorous fight going on in key battleground states and there are factions out there using every trick in the book to distract you and make this a cultural war -- the deception has taken a whole new low. This film takes the high road! It is stunning."
Arita is the CEO and Creative/Producer of Veridicus Films; Howard is the Chairman and COO.
"We are a husband and wife team with different skills, but with a common purpose," the Veridicus Web site says. "A journalist, a story teller, a business man, a poet, an entertainer, an activist, a mother, a father, and together we are film makers dedicated to bringing real stories to life."
Veridicus also is in pre-production on
The Eddie Robinson Story
, dedicated to the late Grambling University football coach who died in April of last year after a storied 57-year career.
Here's the trailer for
Barack Obama: Who Is This Guy?
: