She's not in Kansas anymore: WFAA8 hires Jennifer Schack as new early morning weekend weathercaster
10/16/08 08:56 AM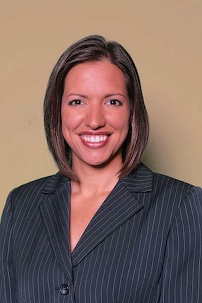 Jennifer Schack is WFAA8's new weekend morning weathercaster.
A native of California, KY, Schack previously was chief meteorologist at 6 News, an independent TV station in Lawrence, Kansas. She replaces
Meghan Danahey
, who left WFAA8 earlier this year to join KVUE-TV in Austin. WFAA8 and KVUE both are owned by Belo Corp.
News director Michael Valentine said that Schack, already on the job at WFAA8, will be "doing exactly what Meghan did" as a "split employee" between the mothership and cable station TXCN.
"She will do Saturday and Sunday mornings and some fill-in work" on other WFAA8 newscasts, Valentine said in an email.