Local longtime sports notables George Riba, Gina Miller filling in this summer as NBC5 sports anchors
06/30/17 01:24 PM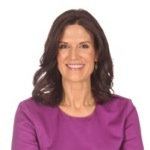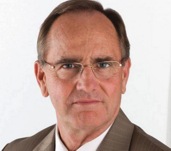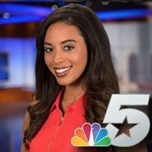 Gina Miller, George Riba, Mercedes Owens getting NBC5 time.
By ED BARK
@unclebarkycom on Twitter
NBC5 is adding two familiar sports TV veterans to its summertime mix while searching for a permanent full-time replacement for
David Watkins
, who left the Fort Worth-based station earlier this year.
George Riba, formerly of TEGNA8 after starting at NBC5 early in his career, and Gina Miller (who anchored and reported at both TEGNA8 and CBS11/TXA21), will be filling in as needed at the anchor desk, NBC5 vice president of news Mark Ginther said Friday.
Mercedes Owens, who's been freelancing at NBC5 since last September, also will log some time as a fill-in sports anchor, beginning this weekend and continuing through Monday.
Riba
retired from TEGNA8
in February 2015 after 37 years with the station. He also worked at NBC5 from 1974-'77.
Miller, currently vice president of media and communications for FC Dallas,
left CBS11/TXA21
in October 2013 after eight years. She earlier spent three years with TEGNA8.
Owens, a graduate of Southern Methodist University, also has been doing reporting for Spectrum Sports in D-FW.
NBC5 currently has just two full-time sports anchor-reporters -- Newy Scruggs and Pat Doney. Riba, Miller and Owens should have ample opportunities to fill in when the Dallas Cowboys start their annual training camp in Oxnard, CA, this time on July 24th.
MEANWHILE, OVER AT TEGNA8
-- It's been a long goodbye for
Daybreak
co-anchor Alexa Conomos, who
first told management in January
that she'll be leaving the program and the station. She also offered to stay with
Daybreak
until her replacement was named.
This has been a lengthier process than expected, with Conomos now agreeing to stay with
Daybreak
through the summer while local TEGNA8 management and TEGNA corporate wrangle over who eventually will join incumbent anchor Ron Corning. Sources say that TEGNA8 president and general manager Mike Devlin and news director Carolyn Mungo (neither of whom talk to this reporter) have settled on their choice. But corporate may still have other ideas as time marches on and other applicants are sent in from on high. (Unclebarky.com knows who the Devlin-Mungo preference is, but has agreed to confidentiality for now. There also may be other suitors for her services.)
Also in TEGNA world, the corporation's vice president for news, Ellen Crooke, is said to have raised eyebrows and perhaps even generated a little stomach churn with a suggestion at the recent Investigative Reporters and Editors conference in Phoenix.
During a June 22nd panel titled "Broadcast: State of the State," sources say that Crooke floated the idea that TEGNA stations' investigative reports possibly could be "sponsored" down the road. Or to put it another way, "News 8 investigations are brought to you by (fill in the blank)" -- or some such wording.
This is just a talking point for now, and nothing may come of it. TEGNA is very much a hands-on corporation, though, with TEGNA8 and other owned stations in major markets previously required to use the same opening theme music and color-coded news teases at the bottom of screens during newscasts.
To her credit, Crooke also has spoken out against a
"sea of sameness"
in local TV news, with TEGNA8's extended (and TEGNA-hatched)
"Verify" reports by David Schechter
a notable effort to experiment with new forms of storytelling. In March, Crooke was named TEGNA's "Corporate Staffer of the Year."
Email comments or questions to:
unclebarky@verizon.net