NBC5 names Mark Hayes as early morning co-anchor
04/13/12 11:04 AM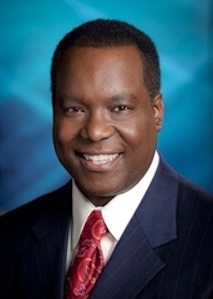 By ED BARK
Mark Hayes, a 10-year veteran of the early morning shift at Atlanta's WAGA-TV, has been named to join incumbent co-anchor Deborah Ferguson on Fort Worth-based NBC5's waker upper.
He'll start in May, the station said Friday. Hayes is replacing Scott Friedman, who now is heading the station's investigative unit. Reporter Omar Villafranca has been filling in this month.
"When a viewer turns on the news in the morning, Mark is the kind of person they want to see," NBC5 vice president of news Susan Tully said in a publicity release. "He has a warm delivery and makes the early wake-up call just little more enjoyable."
Hayes said that joining NBC5 "has exceeded all my expectations in taking the next step in my career. Their extraordinary vision and passion for journalistic excellence was what attracted me to this opportunity."
Hayes, who previously worked at WXYZ-TV in Detroit and WBAL-TV in Baltimore, said goodbye to Fox-owned WAGA on the Friday, April 6th early morning newscast.
A highlight clip that preceded his emotional closing remarks shows that he definitely knows how to have fun. And that's a mantra more than ever in the early mornings, with glib Tim Ryan still entrenched at No. 1 Fox4 and Ron Corning showing a flair for rmessing around on WFAA8, which now is challenging NBC5 for the No. 2 spot in the early morning ratings race.
Here's the video of Hayes' goodbye, including the accompanying highlight reel.