Land replacing McGarry as NBC5's 10 p.m. co-anchor
02/12/10 12:58 PM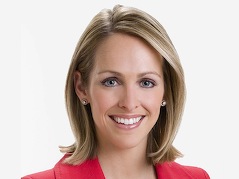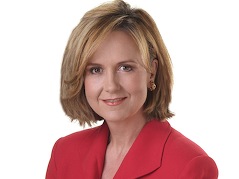 Meredith Land (left) is NBC5's new 10 p.m. co-anchor, with Jane McGarry moving to early evenings. The new lineup begins immediately, on Night 1 of NBC's Winter Olympics telecasts.
By ED BARK
Jane McGarry, a fixture for nearly two decades as NBC5's 10 p.m. newscast co-anchor, has been re-assigned to the Fort Worth-based station's 5 and 6 p.m. editions, where she'll team with veteran Mike Snyder.
McGarry's 10 p.m. replacement, beginning Friday, Feb. 12th on the first night of NBC's Winter Olympics telecasts, is incumbent anchor/reporter Meredith Land, who will team with Brian Curtis.
Land joined NBC5 in 2003 and McGarry has been with the station since 1982. Curtis replaced Snyder at 10 p.m. last July.
In statement released by NBC5 Friday, McGarry said, "I have been very fortunate to have a dream job (of anchoring the 10 p.m. news) for almost 20 years. "Now Meredith will have that opportunity and I hope she will enjoy it as much as I have! Moving to the 5 and 6 will allow me additional time to devote to a new project that I am very excited about, while continuing my relationship with NBC5. I am very appreciative of that, and I wish Meredith and Brian all the best as the new 10 o'clock anchor team."
The station did not specify what McGarry's new project is. And she was not immediately available for comment Friday.
Land, in the NBC5 statement, said, "I have great respect for the work Jane has been doing with the 10 p.m. newscast and look forward to maintaining that level of excellence and dedication."
Snyder took a substantial salary cut after being re-assigned to the 5 and 6 p.m. newscasts. It's assumed that McGarry was offered a similar deal.
NBC5's 10 p.m. newscasts ran third in the November "sweeps" ratings period, but were hurt by consistently small lead-in audiences from NBC's
The Jay Leno Show
, which had its last telecast on Tuesday.
McGarry and Snyder began anchoring NBC5's 6 and 10 p.m. newscasts in April 1992. Here's video of their first time together.