Catchup round: a pair of departures at CW33 while WFAA8 anchor Gloria Campos remains on the mend
01/17/11 10:17 PM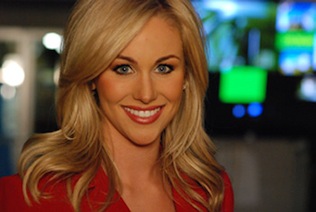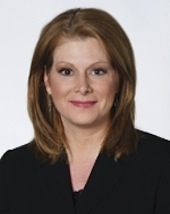 Candice Crawford and Shana Franklin are putting CW33 behind them.
By ED BARK
After another winter TV "press tour" out West, your friendly content provider is back in D-FW with a few local updates for readers.
The CW33 news room is on the receiving end of departures by two high-profile women staffers.
Candice Crawford, who became engaged to Dallas Cowboys quarterback Tony Romo on her 24th birthday last month, has left the station's sports department to get ready for her wedding. The former Miss Missouri USA 2008 had her official last day on Saturday, Jan. 8th.
Crawford, a Lubbock native and sister of actor Chace Crawford (The CW network's
Gossip Girl
),
joined CW33 in July 2009
as a high school sports reporter. She also co-hosted a daily lifestyle segment,
The RC Project
, with the station's Roni Proter.
Crawford hopes to return to TV someday, but not with CW33, sources say.
The station also will be losing veteran reporter Shana Franklin at the end of this month. She'll be joining her husband, a sales representative who has been transferred out of state.
Franklin became famous -- or infamous -- as CW33's
resident "sexpert
," filing a steady stream of reports for 9 p.m. newscasts on topics ranging from "Flossing For Better Sex" to "The Science Behind the Booty Call." In fairness to Franklin, she pretty much got roped into this and was a very capable reporter when assigned other topics.
***
Longtime WFAA8 anchor Gloria Campos continues to wear a leg brace after fracturing her left kneecap in a Dec. 10th fall.
Prompted by co-anchor John McCaa, Campos told viewers about the mishap during the station's Jan. 3rd 6 p.m. newscast. In a subsequent email response to unclebarky.com, Campos said she "tripped over a pallet at the backdoor" of WFAA8's Young Street offices. She missed a week of work and then had two weeks of scheduled vacation before returning to the station.
Campos said she's been released to work with restrictions that include "minimal standing and walking." She expects to be wearing the leg brace for at least the rest of this week.
"I fell hard on
both
knees, so I'm happy only one was fractured!" Campos said in the email.