This just in: A night in the lives of D-FW's late night newscasts (Thurs., May 7)
05/08/09 12:40 PM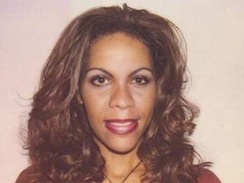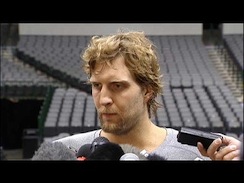 By ED BARK
Like it or not, it's a legitimate news story and not merely a matter of privacy between a very prominent local athlete and an apparent fiancee with a previous rap sheet.
So let's lay those cards on the table before noting that CBS11's
J.D. Miles
so far has kicked everyone's butt in breaking new, eye-popping details about the relationship. Caveat: he'd better be right. But so far others are following his lead. And
Miles
has proven himself to be an accurate and resourceful reporter since joining CBS11 in 1996.
On Thursday's 10 p.m. newscast, he said it's "looking more and more like Dirk Nowitzki himself is behind exposing this."
The exposed, Cristal Taylor, was arrested at the Dallas Maverick star's home Wednesday on fraud charges. Miles said sources have told him that Nowitzki had been "in the process at least of drafting a pre-nuptial agreement when his team of three attorneys and a private investigator uncovered Taylor's criminal record."
In that context, Wednesday's bust of Taylor was also intended to be "an eviction," Miles reported.
All four of D-FW's major TV news providers had phone conversations Thursday with Taylor's mother, Shirley, who remains in St. Louis. So far she's playing dumb, save for her insistence that her daughter and Nowitzki were much more than passing acquaintances.
On Fox4's 9 p.m. newscast, reporter
Sophia Reza
had audio of Shirley Taylor complaining, "People have been calling me, saying that they have painted her like Dirk didn't even know her. I'm like 'What?' Or she's just any old body. No, no, that's not true."
Reporter
Ellen Goldberg
fronted NBC5's story, but obviously didn't do the talking with Shirley Taylor. Instead the station had a closeup of a telephone while an unidentified male voice asked, "Are you going to try and post her bond?"
"No, I don't know anything yet. I really don't," Shirley Taylor replied. "I'm going to wait for her to get in touch with me."
Shirley Taylor also said she didn't know if her daughter is pregnant, which Miles first reported late Wednesday morning on CBS11's Web site.
(Note: in a subsequent email, Goldberg said it "was actually me" interviewing Shirley Taylor. "I guess my voice gets even deeper after a long day." Well, she could've fooled me -- and obviously did.)
Both Goldberg and Reza said they had been promised a one-on-one interview with Cristal Taylor.
In Reza's words, she "decided against it after Nowitzki's attorney told her not to talk."
Goldberg's account went like this: "She'd agreed to do a jailhouse interview. But just before that interview was set to take place, jailhouse officials told us that she had gotten an attorney and changed her mind."
On WFAA8, news anchor
Gloria Campos
teased the station's "Drama in Dallas" story by saying, "Tonight we're seeing the different faces of his (Nowitzki's) fiancee, most of them mug shots."
Reporter
Jason Whitely
then did the honors, reporting among among other things that Cristal Taylor "once worked at a gentlemen's club."
Miles didn't go quite that far, telling viewers that Beaumont police say Taylor "sought a license to work as a stripper in the city." The station used a revolving basketball graphic to illustrate the eight aliases she's used to date.
One can feel sorry for Nowitzki in all of this, as I do. But to say that this is nobody's business but his is ludicrous. Or as WFAA8 sports anchor
Dale Hansen
put it Thursday night, "You make your living at the public trough, you give up a great deal of your private life."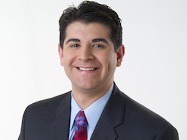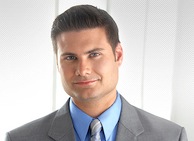 Reporters Melissa Cutler, Omar Villafranca and Craig Civale
AND IN OTHER NEWS . . .
-- We're going to highlight the standout enterprise reporting from Thursday's late nighters. And there actually was plenty of it.
WFAA8's
David Schechter
has become D-FW's premier transportation watchdog -- at least among TV reporters. He had another terrific story on unsafe HOV lanes, noting the major increase in accidents -- including six fatalities -- since they were put into use on the 635 and 35E freeways.
Schechter was blunt in accusing TXDot officials of basically looking the other way despite studies that should have caught their undivided attention.
"What should have been a call to action for TXDot was simply disregarded," he said before interviewing stumbling agency director Bill Hale, who couldn't have looked much more ineffectual on camera in trying to explain how "we haven't had a whole lot of changes on the thing."
This was advocacy reporting at its best, and Schechter was well-armed with facts and figures to back him up.
***
WFAA8's
Craig Civale
reported exclusively on an 18-year-old Chico High School football player arrested for sexually assaulting a 13-year-old freshman girl. The other side of the story is that some freshman girls allegedly were part of a "sex ring" that mainly targeted and tempted athletes.
The station's
Shelly Slater
had an interesting story from Rowlett on a prayer rally for the jobless during Thursday's National Day of Prayer. And WFAA8's
Chris Hawes
reported on a woman with terminal lung cancer whose expensive, pain-relieving drugs were in a U-Haul van that was stolen during a trip back to her Oklahoma home town.
***
On Fox4,
Matt Grubs
tellingly looked at how small, community-oriented banks have been much more resilient than those big monoliths during the economic downturn. And the station's
Melissa Cutler
reported on a law enforcement-sanctioned Dallas program that treats prostitutes as victims rather than criminals in an effort to turn their lives around. Merely locking them up doesn't address either their addictions or mental health problems, a spokeswoman for the program said.
***
NBC5's
Omar Villafranca
so far is the only local TV reporter following the unfolding Texas governor's race with a close eye. He reported Thursday on a new video from Sen. Kay Bailey Hutchison that appears to all but announce her expected candidacy against incumbent Rick Perry. A statement from the governor's office sniffed, "The video was boring, just like her campaign."
DOOCY UNPLUGGED
-- Fox4 sports anchor
Mike Doocy
lately is getting a little more time to express his opinions to news anchors
Steve Eagar
and
Heather Hays
. On Thursday he riffed a bit on Dodgers' slugger Manny Ramirez's 50-game suspension for using a banned substance.
"Am I the only one who's clean?" Doocy wondered. "I mean, seriously. Unbelievable. It gets so you don't believe that anybody's playing it straight. You look at every player with a suspicious eye."
Ramirez is a "goofball," Doocy added. Still, he didn't anticipate this development.
WFAA8's Hansen long has had the sports commentary concession virtually to himself. Fox4 would be wise to unleash Doocy on occasion, too. He's fully capable of throwing a few good punches of his own.
CASEY AT THE BAT
-- Yes, that was a familiar face, Casey Stegall, reporting from the scene of California wildfires during Thursday's Fox4 newscast. But no, he's not "Fox4's Casey Stegall," as news anchor
Heather Hays
called him. Nor is he "Casey Stegall, Fox4 news," as Stegall himself signed off.
In reality, Stegall hasn't been with Fox4 since 2007, when he left to become a Los Angeles-based reporter for Fox News Channel. And no, he's not coming back, even if viewers were led to believe otherwise.
Nine more nights to go.