Weather women are all over the map in D-FW
04/24/12 08:12 AM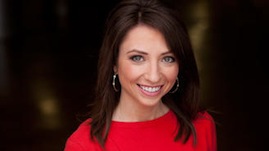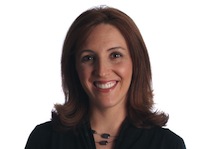 NBC5's Samantha Davies and Fox4 fill-in Krista Villarreal
By ED BARK
D-FW weather women lately are doing more than their fair shares of filling in.
The latest is Krista Villarreal, who began working the Saturday a.m. shift at Fox4 last week while the station continues to interview replacements for Fiona Gorostiza, who will become a full-time entertainment/lifestyles reporter under the provisions of her new contract.
"Just on loan to Fox4 for a bit," she said on her Twitter page.
Villarreal is no stranger to this. The former NBC5 meteorologist, who
remains at KRLD radio (1080 AM)
, has also pinch-hit for CBS11, TXA21 and CW33 in the past three and a half years. She returned to D-FW in December 2008 after working at Pittsburgh's WPXI-TV. That's the same station that deployed former CBS11 forecaster Julie Bologna as its full-time forecaster before she left the station last July and returned to North Texas with her family.
Bologna, who subsequently interviewed for a position at Fox4, lately has been filling in on
weekend mornings at WFAA8
as part of a personality scrambled triggered by
Daybreak
co-anchor Cynthia Izaguirre's maternity leave.
The station's regular weekend weathercaster, Colleen Coyle, is doing weekday morning traffic reporting on
Daybreak
while incumbent Alexa Conomos slides over to the anchor desk to join Ron Corning.
Over at NBC5, full-time staffer Samantha Davies continues to do the weather reports on the station's early morning weekday editions in place of Jennifer Lopez, who
left the Peacock in March
after almost four years. NBC5 is still interviewing replacements for Lopez, although Davies also is a candidate.
Gorostiza filled in for meteorologist Ron Jackson on Fox4's Saturday and Sunday 9 and 10 p.m. editions. Charitably put, she appeared to be bubblier than usual, prompting a round of station gossip and some comments from viewers. On
her Twitter page
, the fun-loving Gorostiza noted in an April 21st post that she was "in for Ron Jackson tonight on weather duty --- hee hee hee --- duty."
She repeated the same Tweet on April 22nd. Enough said.
***
In another area personnel shift, former CW33 anchor Tom Crespo has become news director and the principal anchor at KTEN-TV, the NBC station in Denison.
His boss -- again --- is Anthony Maisel, who hired Crespo when he was news director at CW33 and then hired him again when he became news director at KXII-TV in Sherman. Maisel recently left KXII to become the general manager at KTEN.