This just in: A night in the lives of D-FW's 10 p.m. newscasts (Tues., Nov. 10)
11/11/09 11:09 AM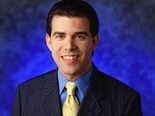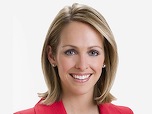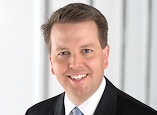 Local TV newsies Jack Fink, Meredith Land and Jason Whitely
By ED BARK
Recaps of Tuesday afternoon's Fort Hood memorial ceremony figured prominently on D-FW's 10 p.m. newscasts. But only one of the onsite reporters found a way to advance the story beyond the usual package of taped highlights and interviews.
WFAA8's
Chris Hawes
and her cameraman caught the sights and sounds of 300 soldiers returning from Iraq to Fort Hood Tuesday night. Titled "Heartfelt Homecoming," the story captured the flip side of the grieving that took place earlier in the day, with President Obama extolling the 13 who had died at the hands of Army Maj. Nidal Malik Hasan.
"They're all yours. Go get 'em!" a public address announcer enthused before loved ones back home raced to embrace soldiers returning from a year-long deployment. Most memorable visual: A young woman with her baby in arms looking for, finding and hugging her husband as WFAA8 caught the moment.
Hawes showed good instincts in getting this story, which just as easily could have turned up on Fox4, NBC5 or CBS11. But it didn't, despite the presence of Fox4's
Steve Eagar
and
Sophia Reza
, NBC5's
Scott Gordon
and CBS11's
Stephanie Lucero
.
Lucero gets the consolation prize for her interview of an overjoyed reservist who had just learned on her cell phone that a wounded 18-year-old private she helped to treat was going to be OK. She received the news from the young soldier's father while CBS11's cameras rolled.
Two of the stations -- NBC5 and CBS11 -- led their newscasts with other stories before turning to Fort Hood.
NBC5's
Ken Kalthoff
had an extended look at an airplane equipment malfunction in which an emergency slide was dislodged and fell from the sky over North Texas. No one apparently was hurt, and officials are still looking for the debris. Rival stations had briefer stories on the unplanned air drop.
CBS11's
Jack Fink
weighed in with a far meatier lead story that no one else had. He reported on a TXDOT funding controversy in which a traffic-clogged North Texas stretch of I-35 allegedly is being shortchanged while a portion of the highway through much less traveled Waco gets a $1 billion renovation.
Area officials say their cooperation with TXDOT hasn't reaped the promised rewards. "A stab in the back, and I'm not happy about it," groused Judge Mary Horn of the Denton County Commissioners Court.
WFAA8's big ticket story of the night came from
Jason Whitely
, who followed up on the station's previous reporting on alleged repeated sexual harassment of women employees of Dallas Fire Rescue.
Representatives of DFR have clammed up, prompting the Texas Attorney General's office to order that closed Internal Affairs investigations of harassment be made public. In one instance a paramedic was fired after making sexual advances on a pregnant woman and later talking explicitly about oral sex in the presence of a patient being transported to Parkland Hospital. WFAA8 first broke this story last April.
On NBC5, reporter
Meredith Land
stripped down to a workout outfit to exercise with 81-year-old tycoon T. Boone Pickens, who has a strict daily regimen in order to keep his mind and body in shape. "Inside Boone's Brain" turned out to be an interesting profile, with Land also interviewing a neuro-scientist who said his brain composition remained almost identical to people one-third his age.
In other good work, WFAA8's
Steve Stoler
had the only interview with the best friend of a 28-year-old Wylie man who was beaten to death by five teenagers after he warned them to stop speeding through his neighborhood. August Walters, who had just returned from a fishing trip with the deceased, said that his best friend died in his arms after he came to his aid.
Also, Fox4's
Melissa Cutler
for the second night had the only enterprise story of note on her station's 10 p.m. newscast. She interviewed a survivor from the Luby's Cafeteria murders on Oct. 16, 1991 in Killeen, where Fort Hood is located. Rev. Kirby Lack, who had been shot in the back, told Cutler that "it doesn't bother me now. It really doesn't. I will not allow a circumstance or a situation to identify me or control me."
In the sports segments, Fox4 was the only station without coverage of Tuesday's unveiling of the TCU football team's
cool new uniforms.
This is not inconsequential. The unbeaten, No. 4-ranked Horned Frogs have their first sellout in several years Saturday for a key game against formidable No. 16 Utah. ESPN's
College Game Day
program also will make a first-time visit to the TCU campus. So it really is a big deal, and Fox4 simply blew it by not being there.
Try saying this fast 10 times
-- CBS11's
Ginger Allen
sallied forth with a story on the author of
The Super Sexy Single Mom on a Budget
. One of her suggestions: take a cruise. Oh shaddup.
Blooper reel
-- CBS11 badly screwed up its on-screen identifications during
Melissa Newton's
report on a contentious hearing at Fort Worth City Hall tied to a proposal to add transgenders to the city's official anti-discrimination policy.
Veteran Dallas radio personality Rick Vanderslice, who supports the proposal, was identified as "Janice Colston, counter-protestor." Vanderslice's name earlier was attached to a man who wasn't him.
Advertisements for themselves
-- Fox4 anchor
Clarice Tinsley
narrated video of the annual Dallas Historical Society honors, at which "I won the Creative Arts award for my body of work here at Fox4 and in the community." Tinsley also was shown speaking at the ceremony.
On CBS11, anchor
Karen Borta
narrated brief video of sports dude
Babe Laufenberg
co-hosting a "Football 101" class at Cowboys Stadium.
In each case, this isn't news and we don't need to know it.
Brought to you by Pete 'n' Dale
-- The nightly "Tickle Me Elmo" byplay between weatherman
Pete Delkus
and sports anchor
Dale Hansen
found WFAA8's featured temperature-taken showing off a 1985 Cowboys schedule with a picture of the long ago announcing team of Hansen and Brad Sham.
"Look at Brad Sham with a beard," Hansen observed. "It looks like I was working with a terrorist there for a while."
Anchor
Gloria Campos
fought without success to stifle a politically incorrect giggle, prompting Hansen to ask, "Are you still with me, Gloria?"
"I don't wanna be," she replied.
Frankly, it was a funny line. As Hansen will tell you.