Campos poised to become part-timer, remaining as 10 p.m. co-anchor
04/02/12 02:14 PM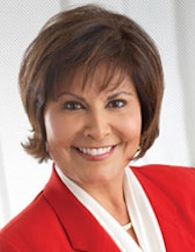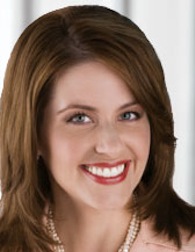 WFAA8 anchors Gloria Campos and Shelly Slater
By ED BARK
WFAA8 veteran Gloria Campos, who joined the Dallas-based station in 1984 and became its first Hispanic anchor, has agreed to a new contract that will make her a part-timer and include a significant salary cut.
Campos hasn't officially signed the deal yet, and would only confirm that she's "re-upped." Under its terms, she would continue to co-anchor the weekday 10 p.m. newscasts but relinquish the 6 p.m. edition while filling in when needed. The new contract will run through early 2014, with Campos' reduced schedule probably going into effect sometime this fall.
Campos earlier said she was open to reducing her hours and having more time away from the workplace. In today's budget-challenged television climate, longtime anchors with big-time salaries in reality aren't usually given much choice in the matter.
The most likely 6 p.m. replacement for Campos would be Shelly Slater, who currently co-anchors WFAA8's 5 p.m. newscasts. As previously
posted on unclebarky.com
, Slater recently met with management at KOCO-TV in Oklahoma City after the station contacted her about a possible main anchor job at that station.
But the latest word out of WFAA8 is that incumbent co-anchor Jessica Schambach has decided to remain with KOCO, which presumably would close that particular possibility. Sources close to the situation say that Schambach did go so far as to interview for the early morning co-anchor job at CBS11, where
management has informed anchor Lisa Pineiro
that her contract will not be renewed when it expires in October. Pineiro, who continues to anchor, has been told she is free to explore other opportunities.
Slater and Pineiro so far have not responded to requests for comment. WFAA8 president and general manager Mike Devlin still has a standing "no comment" policy regarding all inquiries from unclebarky.com. And CBS11 director of communications Lori Conrad said in regard to Pineiro's situation, "As this is a personnel matter, I decline to comment."
Campos' new deal puts her in league with longtime WFAA8 sports anchor Dale Hansen, who in January agreed to a
contract extension and eventual substantial salary reduction
. The third member of WFAA8's longstanding anchor trio, John McCaa, is anticipating a similar outcome when his contract soon comes up for re-negotiation.
Another of the D-FW market's four major TV news providers, NBC5, also in the midst of some significant changes. Scott Friedman, who had been co-anchoring the station's early morning newscasts, signed off on Friday, March 30th and now will head NBC5's investigative reporting unit,
as previously announced
.
NBC5 reporter Omar Villafranca will fill in as the station's early morning co-anchor, and began doing so on Monday, April 2nd, vice president of programming Brian Hocker says.
The station is still searching for a permanent replacement for Friedman and also is in the market for a new weathercaster after parting ways with Jennifer Lopez early last month. Until then, staffer Samantha Davies is the main early morning meteorologist while newcomer Kendra Lyn is now a full-time member of the early morning reporting team after joining NBC5 from WESH-TV in Orlando, FL.