Casey Norton leaving WFAA8; former weekend anchor partner Debbie Denmon takes new job with Dallas County D.A.'s office (updated)
08/31/12 05:52 PM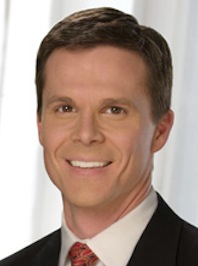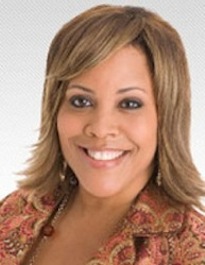 Former WFAA8 weekend anchor duo Casey Norton, Debbie Denmon
By ED BARK
@unclebarkycom
Just a month and a half ago, Casey Norton and Debbie Denmon were Dallas-based WFAA8's weekend P.M. anchor duo.
Now they're both going to be gone.
Knowledgeable sources tell unclebarky.com that Norton is leaving the ABC affiliate to join the Dallas-based
Weber Shandwick public relations firm
.
Norton will be vice president of labor relations communications for the firm's American Airlines account. The position has been held by former Fox4 reporter Scott Sayres,
who joined Weber Shandwick
in the summer of 2008.
Norton, who could not be reached for comment Friday evening, came to WFAA8 in March 2010 from Seattle's KOMO-TV. He also did reporting for WFAA8 and filled in as a weekday anchor. WFAA8 news director Carolyn Mungo so far has not returned an email asking for comment on Norton, who worked the Labor Day shift at the station in place of anchor John McCaa.
Also on Friday, the Dallas County District Attorney's office announced that Denmon has been hired as director of communications. Her first day in that position will be on Sept. 10th. She
left WFAA8 last month
after the station declined to renew her contract. Earlier in the year, Denmon had lost a discrimination suit she filed against the station.
Denmon's cell phone was filled to capacity, and she could not be reached for comment Friday. But in a statement released by the D.A.'s office, Denmon said, "I'm excited to embark upon this new venture in my career after spending more than 20 years honing my journalism skills in the broadcast industry. I really am looking forward to utilizing my writing and speaking talents in a different venue."
Denmon's new boss, District Attorney Craig Watkins, said she "brings a wealth of knowledge and expertise from her related field. Communication is vital in improving media relations and sharing with the community what this office is really about: seeking justice, fairness and integrity."
She spent 12 years at WFAA8. Earlier this month, Denmon told unclebarky.com that she planned to
join the part-time staff of The Texas Daily
, a one-hour local morning newscast scheduled to premiere Oct. 1st on KTXD-TV. That now won't be happening, but the station still has 13 former D-FW television anchors and reporters lined up for the weekday program.