Hansen's Waxahachie wingding
09/03/07 12:44 PM
By ED BARK
Only one D-FW television anchor throws an annual bash that's big as Texas. That of course would be Belo8 sports anchor Dale Hansen, whose "Party In My Backyard!" originated from his impressive Waxahachie spread Saturday night.
Benefiting the American Diabetes Association, the event featured three bands, at least four Hawaiian shirt changes by the host, piano top dancing, bottomless libations and a guest list in the very high hundreds. Here's some of what it looked like, with all photos by your dogged correspondent.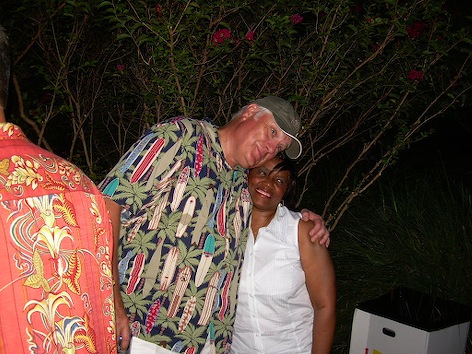 The host leans in for a commemorative picture with a party-goer.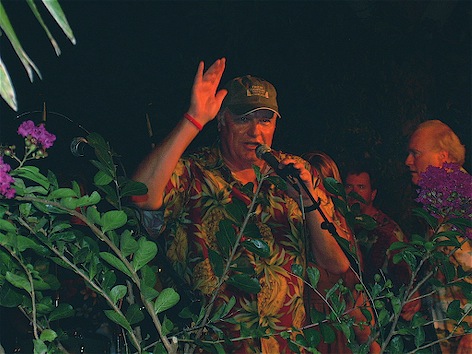 The host seems larger than life. Dash Riprock (right) not so much.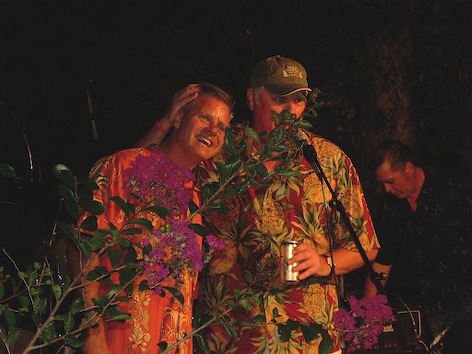 Weather pal Pete Delkus requests a nice man hug and gets one.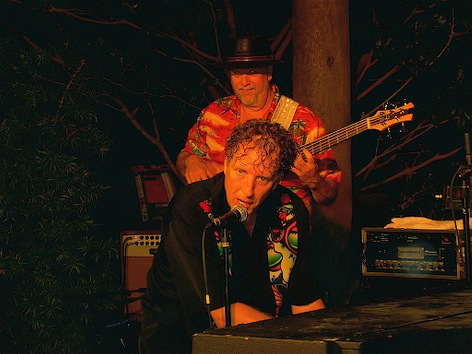 Keyboard wiz Jason D. Williams gave the ivories a thorough beating.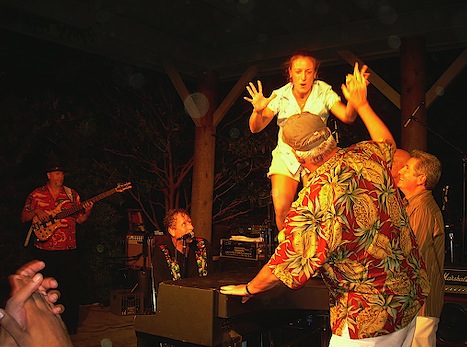 All of the night's piano top dancers received a helping hand.