Reporter Jim Douglas retiring from TEGNA8
07/06/16 07:33 PM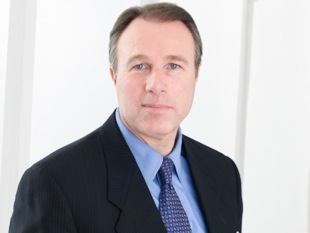 By ED BARK
@unclebarkycom on Twitter
Dallas-based TEGNA8 is losing another stalwart news staffer, with veteran reporter Jim Douglas planning to retire at the end of this month.
The 60-year-old, multiple award-winning general assignment reporter worked from 1985 to 1995 at Fort Worth-based NBC5 before joining TEGNA8.
"I told you I would let you know when I step away," Douglas said in an email sent early Wednesday night to unclebarky.com. "Carolyn (news director Carolyn Mungo) started telling staff this afternoon. She held off for a few days at my request. She's been great. It's mostly about family. I need and want to spend more time in Cincinnati, where my parents are facing life changes. And where our oldest daughter lives."
Douglas said he doesn't plan to move from North Texas, but "can travel back and forth often" because his wife works for American Airlines. He left a phone number for a subsequent interview, but "I'm really not up to talking about this right now," he said.
The
Star-Telegram's Robert Philpot
, whose newspaper has a "content-sharing" arrangement with TEGNA8, first reported Douglas' retirement Wednesday night after obtaining a memo from Mungo to her news staff. "Jim has come to the realization that his family in Ohio needs him more now," she said. "Jim has always had the ability to combine the power of words with a keen understanding of the human condition. It's exactly why his stories are the ones we remember. And boy, will we remember Jim."
Philpot also briefly talked on the phone to Douglas, who said that the emotional toll of everyday reporting was starting to wear on him. "I wasn't sure I could take too much more knocking on doors and talking to grieving families," he said.
As previously posted, two other TEGNA8 staffers, reporter Mike Castellucci and weekend meteorologist Ashton Altieri, are leaving the station at the end of August for other pursuits. Early morning reporter Jenny Doren also recently left TEGNA8 after a short stay.
Last year, TEGNA8 lost three other highly decorated news veterans -- investigator Byron Harris, sports reporter/anchor George Riba and medical reporter Janet St. James.
Douglas is retiring without benefit of a corporate-instigated
buyout package
taken by 12 off-camera TEGNA8 staffers in April of this year. All met the criteria of being at least 55 years old with a minimum of 15 years of service at TEGNA-owned stations.
Douglas, news anchor John McCaa, sports anchor Dale Hansen and investigator Brett Shipp also met that criteria on paper. But on-camera personnel at TEGNA8 were not offered a buyout deal, even though many other TEGNA-owned stations across the country, including Houston's KHOU-TV and Austin's KVUE-TV, allowed on-camera news staffers to cash out while they could.
Douglas was never a flashy reporter, but always a solid and accurate one. He thrived as a dedicated pavement-pounder in times when TV stations increasingly are letting viewers fill local news time with their cell phone videos and photos, and responses via "social media."
Here is a collection of stories from a real reporter -- named Jim Douglas.
Email comments or questions to:
unclebarky@verizon.net