Snyder out as anchor of NBC5's 10 p.m. newscasts, continues at 5 and 6 p.m. (updated)
07/07/09 11:06 AM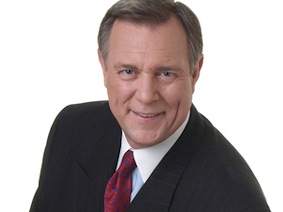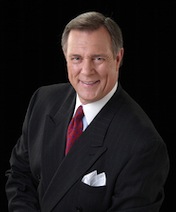 By ED BARK
It's official.
NBC5 anchor Mike Snyder
confirmed Tuesday morning that Monday was his last night as the regular co-anchor of the Fort Worth-based station's 10 p.m. newscasts.
It ends a 17-year run with Jane McGarry, who will remain on the late night broadcasts while Snyder teams with her at 6 p.m. and also co-anchors the 5 p.m. news.
"Am I gonna miss doing the 10 o'clock news? Yeah, greatly," Snyder said in a telephone interview from his home. "I'm not really sad. Sad's not the word. I'm melancholy about leaving the audience at 10 o'clock, but I continue what I think I do best . . . And for the first time in my television career, I'm going to get to do something that I've never done. I get to have dinner during the week at home with my family."
Snyder, 56, and his wife, Lyn, have two daughters, ages 7 and 9.
Snyder said he signed a new contract with NBC5 -- "I can't say how long it is, but it's not a long-term contract" -- roughly 15 minutes before Monday's 5 p.m. newscast. He had just returned from vacationing with his family in Missouri.
As
previously reported on unclebarky.com
, Snyder had been aware that changes would be coming at NBC5, which like many TV stations around the country is downsizing and cutting costs. The veteran anchor, who joined NBC5 in spring 1980, declined to discuss his new salary arrangement with the station and also said he doesn't know who his successor might be.
"They haven't discussed that with me at all," Snyder said. "I'm not sure what the plans are."
McGarry will continue as a 10 p.m. anchor, presumably with a partner.
"I think the audience prefers having two voices," Snyder said. "And I think it broadens the audience. I think it would be odd if it were a single anchor, but anything's possible in this financial landscape."
NBC5's Brian Curtis, who co-anchors the station's 4 p.m. newscasts, subbed for Snyder while he was on vacation. Station management so far has not commented on who might be joining McGarry.
Snyder praised NBC5 president and general manager
Thomas Ehlmann
, who joined the station almost a year ago from WGN-TV in Chicago.
"He's a gentleman beyond parallel," Snyder said. "When we started our discussions and talked about some of the options, I found him to be probably one of the most honorable people I've ever met in the television business. I have nothing but praise for the way he handled the negotiations, and more important for the opportunity he's given me to continue contributing there . . . At least I'm able to stay with the 5 and 6 o'clock newscasts, and continue anchoring with Jane."
In an official statement released Tuesday morning, NBC5 said the new deal with Snyder "will allow Mike to work less and have more time to fulfill other opportunities he has wanted to explore."
Ehlmann is quoted praising Snyder as "a talented professional with a long record of achievement and outstanding journalism."
Snyder said his short-term pact with NBC5 also gives him "the opportunity to explore other things." He's principally interested in returning to radio, where Snyder was news director and morning drive time co-anchor at Dallas-based KLIF-AM before joining NBC5.
"I'm exploring the opportunity of being able to do radio and still doing the news on Channel 5. That's exciting to me," he said.
Snyder said he'll also have "more time with my philanthropies," which include the Muscular Dystrophy Association, the Salvation Army and the Fort Worth Air Power Foundation.
The 17-year Snyder-McGarry partnership at 10 o'clock had been the D-FW market's longest. Snyder says he'll also be able to reach another milestone at NBC5 next spring, when he'll have been at the station for 30 years.
"It's been a really good run here," he said. "I'm eternally grateful for that."
Here's video of Snyder's emotional farewell Monday night, during which he told a tearful and audibly sniffling McGarry, "I have enjoyed every minute by your side." (Unlike the previously posted nbcdfw.com version, it includes McGarry's goodbye and their declarations of anchorly love for one another.)