"The Hammer" nails a guest appearance with Fox4's Mike Doocy (updated)
05/16/08 12:08 PM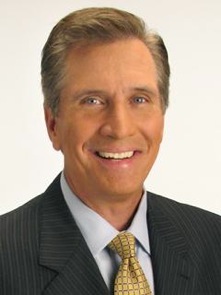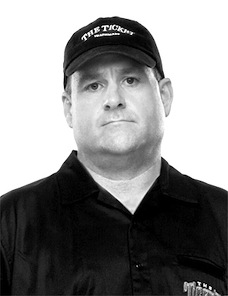 Fox4 sports anchor Mike Doocy and Greg "The Hammer" Williams
By ED BARK
Fox4 sports anchor Mike Doocy dropped an intriguing nugget at the close of his Thursday, 9 p.m. segment.
"Greg Williams, who vanished from 'The Ticket' airwaves several months ago, will resurface with us Sunday night at 10," he said.
Williams, also known as "The Hammer," officially resigned from The Ticket's
Hardline
afternoon drive program on Jan. 10th after being absent from the station since mid-October of last year. He has battled publicized drug problems in the past, and this turned out to be the third strike for him at The Ticket.
"I talked on the phone with Greg the other night and invited him on," Doocy said in an email reply to unclebarky.com. "We hadn't heard from him in awhile, so I thought it might be interesting to have him on the show. Even though he's not on the radio right now, I'm pretty sure he has an opinion or two on the local sports scene."
Williams, previously a recurring guest on Doocy's
Sports Sunday
show, is still looking for work and has had talks with ESPN 103.3 in Dallas. But nothing has come of that to date, so his guest stint with Doocy will be his first public appearance since leaving The Ticket.