Dallas-based CW33 adds five on-air News Team reporters (for the most part without further elaboration)
05/03/11 04:03 PM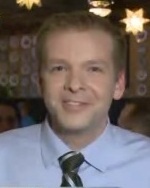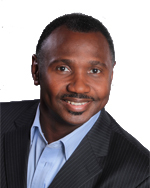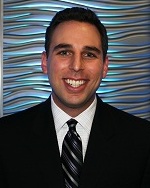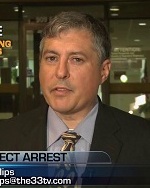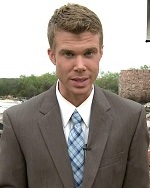 Top row from left: Tommy Noel and Charles Bassett. Bottom row from left: Daniel Novick, LP Phillips and Doug Magditch.
CW33 photos
By ED BARK
Details are sketchy to say the least on all but one of the newcomers. But the
"News Team" page
on Dallas-based CW33's website has five on-air additions.
Here they are in alphabetical order, with the station's "Read more" information on them followed by our fleshed-out bios based on google searches.
Charles Bassett
-- "Charles Bassett is a reporter for The 33 News." He joined Oklahoma City's CBS affiliate station, KWTV-TV ("News 9"), in March of 2005 as a weekend reporter and later became a weekend anchor as well. He worked at KWTV as recently as July of last year.
Doug Magditch
-- "Doug Magditch is a backpack reporter for The 33 News, covering the lives and stories of Fort Worth." He worked for KSPR-TV, the ABC station in Springfield, Missouri, as recently as February of this year.
Tommy Noel
-- The station has a
War and Peace
bio on him in comparison to the others. It says he's a native of Richardson and the station's "resident early riser" who "starts his day at 3 a.m. and is on-air providing news updates throughout the morning." His "first big TV break" was at KIDK-TV in Idaho Falls, Idaho, where he toiled as the station's morning anchor, weathercaster, assignment editor and reporter.
Noel also has "made stops" in northern Spain, Nebraska, South Dakota, Alabama and New Mexico, where he worked with current CW33 co-anchor Amanda Salinas Albuquerque's KOAT-TV. He's a graduate of the University of New Mexico.
Daniel Novick
-- "Daniel Novick is a backpack reporter for The 33 News." He also has been a general assignment reporter at KFOX-TV in El Paso and was an on-air intern at Austin's KTBC-TV while studying broadcast journalism at the University of Texas-Austin.
LP Phillips
-- "LP Phillips is an assignments editor and a reporter for The 33 News." He previously was the "chief investigative reporter" at Dallas-based KRLD-AM radio (1080).
And now you know some of the rest of their stories.