Veteran sports reporter Ted Madden hanging it up at TEGNA8
11/25/16 01:58 PM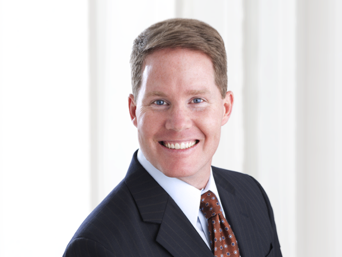 By ED BARK
@unclebarkycom on Twitter
Ted Madden, who distinguished himself at TEGNA8 as a first-rate sports feature reporter, is leaving the Dallas-based station after a 14-year career there.
"It will sound like a sports cliche that I'm going to spend more time with my family," Madden told unclebarky.com after surviving a longtime regimen of working weekends and covering high school football on Friday nights. "I wanted a regular life. Weekends off."
Madden said he'll be working as a video producer for the Mesquite ISD, "doing stories on people in that community."
"Twenty-year-old Ted would punch 40-year-old Ted in the face for saying this," he added. "But I get no excitement out of covering the Cowboys, Mavs and Rangers. It's honestly the least favorite part of my job. I love doing the high school stories and I so appreciate the relationships I've developed with countless high school coaches. If I could be a high school beat reporter and work Monday through Friday, I probably would have stayed."
No one supported Madden or appreciated his work more at TEGNA8 than sports anchor Dale Hansen, whose "Here's Ted Madden" table-setters invariably guaranteed a topflight "people story" about the less heralded kids and coaches playing for their high schools.
"Ted had a remarkable gift as a story teller, and I loved the stories he told," Hansen said in an email response. "I've always thought TV is a matter of 'moments' -- those moments that make you think and touch your heart. Ted did that better than anyone I know. And I will miss those moments more than he will ever know."
Madden joins a passing parade of seasoned newscast anchors and reporters who have left TEGNA8 of late. They include Shelly Slater, Jim Douglas, Mike Castellucci, George Riba, Janet St. James and Byron Harris.
Here's a recent "The Story of You" feature by Madden on Parish Episcopal running back Dominic Williams. It's a long one -- 11 minutes, 24 seconds. But if you go the distance, you'll be glad you did.
Email comments or questions to:
unclebarky@verizon.net