Further makeovers coming for TEGNA8's rising/early rising Daybreak program
03/22/18 09:01 AM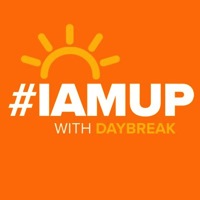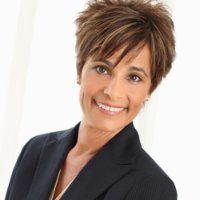 By ED BARK
@unclebarkycom on Twitter
Touting a recent rise in the program's ratings, TEGNA8 news director Carolyn Mungo has further big plans for
Daybreak
, which she says is "the most important show we do."
In an internal memo obtained by unclebarky.com, Mungo (pictured above) notes that
Daybreak
has pulled even with NBC5 among 25-to-54-year-olds in the battle for second place in the most-watched 6 to 7 a.m. hour. Advertisers consider 25-to-54-year-olds to be the main target audience for news programming.
The station is intent on seizing that momentum, Mungo says. "We will be finally getting a set refresh at Victory (Park) in mid-late April," she tells staffers. "SO -- by May we will have a new 'brand' logo launch, a more robust marketing campaign, and a new set! I wanted to thank the entire team for the hard work. I may not see you often, but the morning show is the most important show we do. I huddle with Sheena (
Daybreak
executive producer Sheena Autin) every day. It is exciting to see our upward trend. There is no stopping us."
As previously posted,
Daybreak
began undergoing a major makeover last fall with what Autin has described as a "social-first, multi-screen show." Three new young women, co-anchor Kara Sewell, traffic anchor Demetria Obilor and "social media editor" Janelle Brandom joined the
Daybreak
on-camera team while holdover co-anchor Ron Corning and meteorologist Greg Fields remained in place. Brandom
left TEGNA8
earlier this month to pursue other opportunities. All three women have sizable social media followings on Instagram, Facebook and/or Twitter. Obilor is equal part traffic anchor and social media tracker with her
daily "Speed Feed" segments
.
Producers of TEGNA8's 6 and 10 p.m. weekday newscasts might be a bit surprised to hear that
Daybreak
is the station's most important program. But Mungo has a point. The early morning editions, which begin at 4:30 a.m. on all four major competing stations, in large part make their own beds. They aren't dependent on any network lead-in programming, which still makes a big difference at 10 p.m. in particular. And there's potentially an overall younger pool of viewers looking to get a handle on traffic or weather before heading off to work, sending their children off to school, or both.
Unclebarky.com has noted
Daybreak
's momentum among 25-to-54-year-olds in several of the daily "ratings snapshot" posts. Both TEGNA8 and NBC5 still have miles to go before reaching any ratings parity with Fox4's
Good Day
, which didn't lose a single weekday all winter in either total D-FW viewers or 25-to-54-year-olds.
In Tuesday's 6 to 7 a.m. ratings, for instance, Fox4 drew double the total viewers of either TEGNA8 or NBC5. Among 25-to-54-year-olds, it more than doubled TEGNA8's total and tripled that of NBC5's. CBS11 basically remains a non-factor across the board.
Mungo does not talk to your friendly content provider. TEGNA8 has a content-sharing agreement with Fort Worth's
Star-Telegram
.
Email comments or questions to:
unclebarky@verizon.net